Hip hop, country, soul and jazz in store for music lovers at The Amp
Summer concert series begins July 2
Merdies Hayes OW Staff Writer | 4/22/2016, midnight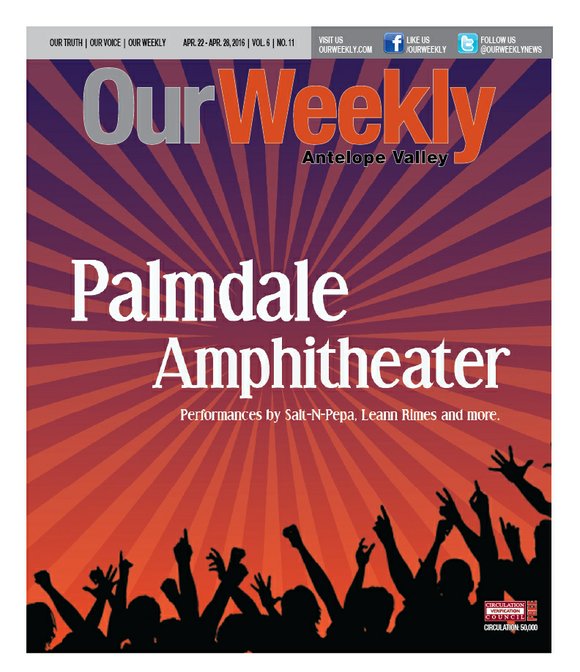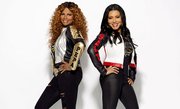 Music fans will have an exciting menu to select from this summer as the Palmdale Amphitheater will present its summer concert series set to begin in early July. Also, a series of classic films will also be part of the schedule.
Starting things on July 2 is a free "Freedom Symphony" performed by West Coast Classical Orchestra. In this preview of Fourth of July festivities, the orchestra will perform many of the nation's favorite patriotic songs. Gates will open at 5 p.m. with the baton scheduled to drop from 6:30 to 8 p.m. Attendees may bring food and non-alcoholic beverages, along with blankets, low back chairs and umbrellas. No fireworks, alcohol, pets or "EZ-up" tents will be allowed. Although the concert is free, visitors are encouraged to make a donation for future Independence Day celebrations at the Palmdale Amphitheater by visiting www.cityofpalmdale.org/Your-City-Hall/Palmdale-community-Foundation.
'Salt N Pepa's here'
The popular hip hop duo Salt-N-Pepa will be joined by DJ Spinderella for a July 9 performance. Salt N Pepa was the first female rap group and broke barriers and opened doors for a series of women hip hop stars. With the songs "Push It," "Tramp," "Shake Your Thang," "Shoop," and "Whatta Man," Salt N Pepa defied expectations in the 1980s and helped to catapult hip hop to international popularity and acclaim. Tickets are $16. A number of VIP tickets are available and include express entry and seating near the front of the stage (on a first-come, first-served basis).
Salt N Pepa (Cheryl James and Sandra Denton respectively) were born and reared in Queens, NY which in the 1980s became the recognized epicenter of rap and hip hop. At the time record industry executives and radio personalities believed that hip hop was a mere fad and were reluctant to either produce or play these songs. The duo's first release was "The Showstopper," a modest R&B hit from 1986. This song was believed to have changed rap from misogynist, sexist lyrics and objectification of women's bodies. The pair took ownership of these portrayals of women in rap and donned skimpy outfits and talked openly about sex and their thoughts about men, such as in the hit single "Let's Talk About Sex."
The album "Hot, Cool & Vicious" would eventually go platinum in the United States—selling 1.4 million copies—and was nominated for a Grammy Award. Their next album, 1988's "A Salt with a Deadly Pepa," contained the hit "Shake Your Thang" which reached the Top 20 on the U.S. R&B charts. Other albums include "Blacks' Magic (1990), "Very Necessary" from 1993 and "Brand New" in 1997. The group disbanded in 1999 but would reform in 2005 by joining En Vogue on stage for VH-1's Hip Hop Honors show. The "Salt N Pepa Show" arrived on VH-1 in 2007, a "reality-TV" program that briefly chronicled their lives off stage.
LeAnn Rimes on July 23
"We are excited to announce that we are adding new elements to our summer lineup at The Amp to give our residents a wider variety of events and more opportunities for fun," said Keri Smith, director of Palmdale Recreation and Culture. "We've added a free concert, expanded the number of people that will be onstage, created two new themed concerts and added free children's activities at our Family Movie Nights."