The future of Black businesses
Young entreprenuers are using social platforms to build brands
By Cynthia Gibson and OW Staff | 4/7/2016, midnight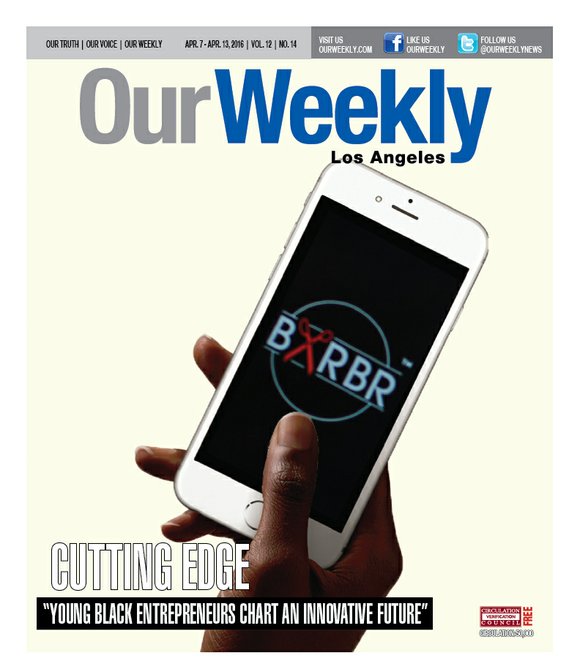 Faced with an unemployment rate of 9.2 percent and a deep desire to forge their own pathway to career success, many African Americans are opting to create their own businesses. The creation of African American-owned businesses is an essential component in improving the economic condition of our communities.
"Black businesses are the greatest private employer of Black people," said social activist Margarita Alexander, who embarked on a quest to exclusively purchase Black-made products and services for an entire year. She chronicled her journey in her book entitled, "Our Black Year: One Family's Quest to Buy Black in America's Racially Divided Economy."

Alexander found a direct correlation between Black unemployment and other economic inequities in African American communities and the number of successful Black-owned businesses.
"African Americans have the power to greatly reduce our own unemployment problem," said Alexander.
For more than 150 years African American businesses have exhibited an indomitable entrepreneurial spirit and continued to survive and thrive which has translated into substantive progress in the Black community.
Entrepreneurship is becoming an undeniable front-runner as an avenue towards socioeconomic empowerment amongst Black people.
If Black business creation leads to the employment that keeps Black communities healthy and thriving, what does the future hold for their continued success? What are the challenges Black businesses face and how can these obstacles be turned into stepping stones to higher success?
Generational outlook differs
Mature African American business owners of the baby boom generation and younger Generation X and Millennials view the path to future business growth from two unique vantage points.
"There are some great opportunities for the future," said Gene Hale, baby boomer and Chairman of the Greater Los Angeles Chamber of Commerce (GLAAACC). "I think Blacks really need to concentrate a little more on where the real money is—I know we like to follow our passion—but we need to follow the money too."

Hale is the owner of G and C Corporation, a Gardena, Calif.-based company that sells construction materials and supplies. "Billions and trillions of dollars are being spent on infrastructure building. If you look at the construction business now, it's very dismal. We don't have many Blacks in that industry," noted Hale.
Randle Pinkett, a Gen X-er and chairman of New Jersey-based BCT Partners, a program management consulting firm, agrees that there should be a focus "on where jobs are and where they are going." However, he contends that construction should not be the industry focus for future entrepreneurs.
"We have to challenge ourselves to really raise the bar and raise expectation of what we think Blacks can do," said Pinkett. "We launched a program in Newark, N.J., looking at using young men of color to build mobile applications. That is where I think you really find the opportunity."
Terran Moore is confident that he is on the leading edge of a new trend in the Black business arena, and in one way, the 25-year-old Los Angeles-based, Loyola Marymount University graduate found himself in that space somewhat accidentally.