LPAC, Palmdale Playhouse to feature best in comedy, music, classic theatre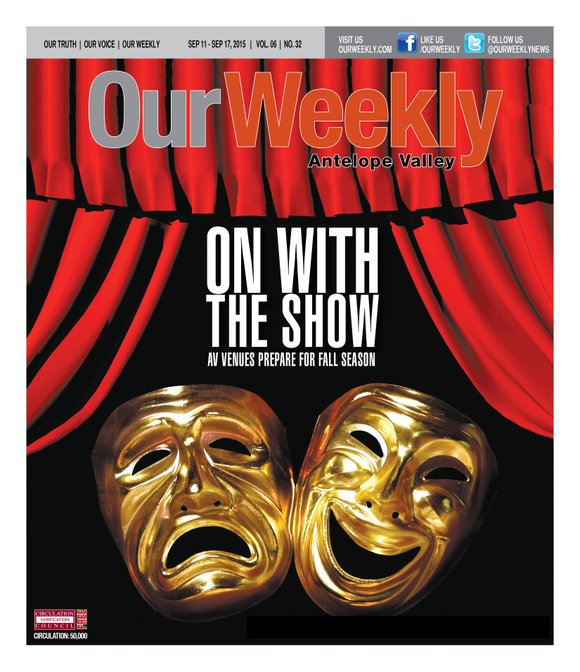 nNew holiday shows scheduled
By Merdies Hayes
OW Staff Writer
From side-splitting comedy, to the most popular acts in music and a unique trip down memory lane, the Lancaster Performing Arts Center and the Palmdale Playhouse will each feature outstanding entertainment this fall through the holiday season guaranteed to delight all ages.
Comedy with Dana Carvey
Dana Carvey will open the new season at the Lancaster Performing Arts Center on Sept. 16 with some of his most creative and memorable characters. Showtime is at 8 p.m.
Carvey gained national prominence during his six seasons on "Saturday Night Live" and helped to revive the ratings of the popular show during the mid-1980s and early 1990s. Among the characters he debuted were the "Church Lady," "Garth" from "Wayne's World," the "Grumpy Old Man," and "Hans," one half of the Austrian bodybuilding duo "Hans and Franz."
With his sharp, witty characters, Carvey developed an uncanny ability to exaggerate impersonations of the rich and famous from politicos like President George H.W. Bush and presidential candidate Ross Perot, to entertainment legends like Johnny Carson and Woody Allen. Carvey received six Emmy nominations during his years on "Saturday Night Live" and in 1993 earned the Emmy for "Outstanding Individual Performance in a Variety or Music Program."
Carvey is also the recipient of several American Comedy Awards and is also known for the box office smashes "Wayne's World" and "Wayne's World 2" in the early `90s. Tickets are $75, $59 and $54.
Kellie Pickler is one of the most popular acts on the country music circuit and will appear on Sept. 19 at 8 p.m.
Pickler gained fame as a contestant on "American Idol" and shortly after released her debut album, "Small Town Girl," which has sold more than 900,000 units. Three singles from the album reached the Billboard Hot Country Songs chart including "Red High Heels," (No. 15), "I Wonder," (No. 14) and "Things That Never Cross a Man's Mind" (No. 16).
Since then, Pickler has had success with the songs "Don't You Know You're Beautiful?" and "Best Days of Your Life," the latter hit co-written with Taylor Swift and became her first Top 10 hit. Other songs include "Didn't You Know How Much I Loved?" and "Makin' Me Fall in Love Again." In 2012, Pickler was ranked as the 14th best "American Idol" alumna and in 2013 she and partner Derek Hough took home the famous Mirror Ball as the winners of the 16th season of "Dancing with the Stars." Tickets are $57 and $51.
'The Rat Pack' lives
The Williamsburg Salsa Orchestra will perform at 8 p.m. on Oct. 10. The 11-piece ensemble presents dynamic arrangements of famous "indie" songs and also incorporates their unique spin on traditional salsa music. The group is led by percussionist Gianni Mani and is fronted by Argentinean superstar Solange Prat. Among their influences were the legendary Tito Puente, Ray Barretto and Eddie Palmeri. The Williamsburg Salsa Orchestra is said to trace its roots to Afro-Carribean sound of the West Indies. Tickets are $24 and $19.