Across Black America week of Sept. 3
Compiled by Carol Ozemhoyas | 9/3/2015, 2:04 p.m.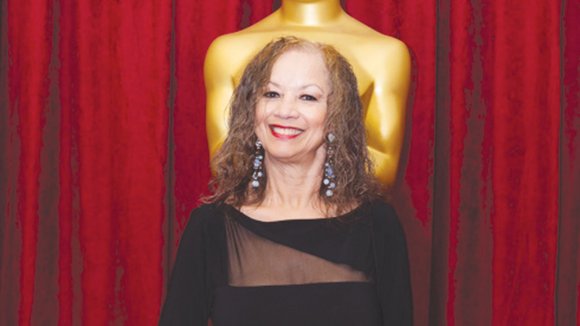 Alabama
Memorial services will be held in Selma and Tuskegee over the next several days, Sept. 5-8, for civil rights activist Amelia Boynton Robinson, who died last week. Robinson, 104, was one of several people brutally beaten during the "Bloody Sunday" march in 1965 when she and other marchers tried to cross the Edmund Pettus Bridge in Selma. Beaten unconscious, photos of her lying on the road were seen around the world and became a symbol of the brutality of anti-civil rights actions. "To me, she was a hero" said her niece, Germaine Bowser. "She was fearless. We had the Klu Klux Klan shooting in our windows, throwing rocks, calling, threatening to bomb the house. She would say, 'Well, they're afraid of us.' She was calm. She took it in stride." Boynton's house at 1315 Lapsley Street in Selma in 1965 served as a headquarters of the Selma march planning with the Rev. Martin Luther King Jr. and other civil rights leaders convening there.
California
Karolyn Ali, a music video producer who was nominated as producer of the documentary "Tupac Resurrection," died last month at the age of 70 of natural causes at her home in Los Angeles. She had a long career, collaborating on films, music videos, commercials and documentaries, and working with artists such as Stevie Wonder, Dionne Warwick, Burt Bacharach and Ziggy Marley. She was a music video pioneer and was involved in the production of more than 200 videos. Ali earned the Lillian Gish Award from Women in Film, as well as the NAACP/Legal Defense Fund's Entrepreneur of the Year award. She also was a founding member and board chair of Theatre of Hearts/Youth First Artists-in-Residence, a Los Angeles-based nonprofit that empowers underserved youth through mentoring and fine arts educational workshops.
---
ABS Entertainment, which owns the publishing rights to music from such artists as Al Green, Willie Mitchell and Ann Peebles, has filed a class action lawsuit over royalty rights in three federal courts against CBS Corp., Cumulus Media and iHeartMedia. The lawsuit alleges the three radio giants cheated musicians out of royalties for artists' music that was recorded before 1972, which was before federal copyright laws began. "CBS' conduct is causing and, unless enjoined and restrained by this court, will continue to cause plaintiff and the class great and irreparable injury that cannot fully be compensated or measured in money," according to the lawsuit. ABS Entertainment claims that the three largest radio station owners in the nation are raking in revenue from using the music on radio stations that play ads, but they refuse to pay for the performance of those recordings.
Connecticut
The family of Gugsa Abraham "Abe" Dabela is questioning a ruling by police that the Ethiopian-American attorney took his own life after a car accident. Dabela, 35, was found in his overturned vehicle in April 2014 at 1:40 a.m. with a single gunshot to the back of his head. It was ruled suicide by the medical examiner, but the family says the young attorney had no reason to kill himself. As part of its "quest for justice," the family has launched a website—www.justice4abe.com—which provides details of the case. In addition, the area NAACP has launched its own investigation. "Sixteen months of an anguished search for answers [has] only led to more questions," said G. Dabela, his sister. "Now the public can share in the mystery and, hopefully, shed light on this tragedy."