Knight presses for storm-water collection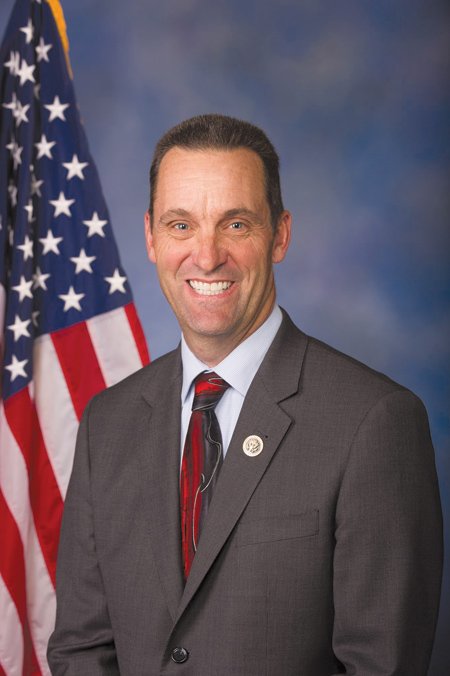 Rep. Steve Knight (CA-25) signed a letter late last month directed to President Barack Obama and Gov. Jerry Brown urging them to take all necessary steps to make the most of El Nino-related rainfall that will likely hit California by early winter.
House Majority Leader Kevin McCarthy (CA-23) wrote the letter which stated that California has a high chance of receiving a sufficient increase in precipitation in the 2015-16 winter because of the expected El Nino and suggested that the extra rainfall has the potential to alleviate some of the harms caused by the prolonged drought, if urgent steps are taken by the federal and state governments.
The letter asserts, "If El Nino-related precipitation materializes and we are able to capture it for human use, this could provide some much needed water to our constituents. No one can know for certain how much rain or snow could occur this winter, but it is imperative that we are prepared to maximize the benefit to all Californians that El Nino could bring."
The letter is part of Knight's continued pursuit of relief for drought-stricken California. In July, Knight co-sponsored H.R. 2898—the Western Water and American Food Security Act of 2015—a bill that would establish a much-needed framework to capture, store and transport water throughout the state. The letter alludes to a portion of the legislation, noting that as it works its way through the Senate that it is vital that government agencies coordinate to ensure that the positive benefits of El Nino are within reach.
"El Nino could be an opportunity for Californians to see some real relief from this drought if we act quickly," Knight said. "We are not in a position to let a single drop go to waste, so we must put ourselves in a position to take full advantage."
Knight's 25th congressional district includes communities throughout the Antelope, Santa Clarita and Simi valleys.