Halloween is always fun for everyone; new costumes, 'treats' vs. old favorites
Don't miss AV FEARgrounds tonight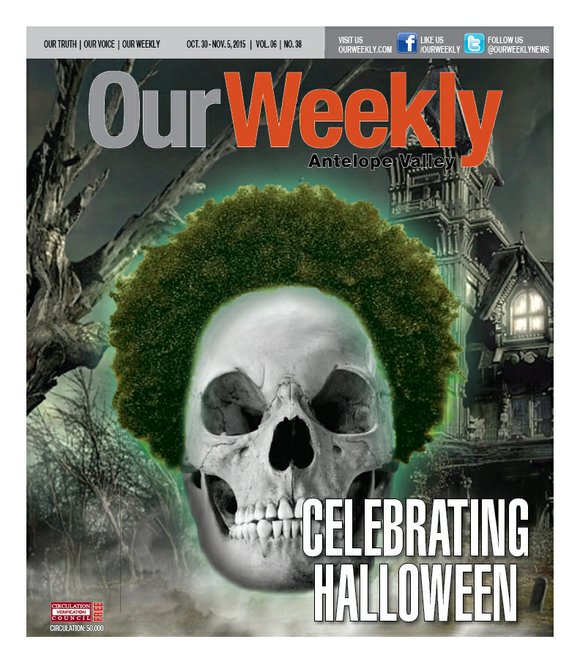 Not everyone will celebrate
Retail figures suggest there are roughly 41.2 million children who will troll tomorrow for candy. But in narrowing these numbers down per family, the NRF discovered that only about 60 percent of Americans make it a point to celebrate Halloween, meaning that the remaining 40 percent will spend $0 on the popular night. The consumer who does spend money will likely shell out about $110. Of course, there are many ways a person can curtail spending (e.g. shutting off the porch light or simply purchasing a bag of M&Ms and individually distributing those) but most adults fondly remember their childhood and look forward to having their children and friends celebrate the grand tradition.
The most popular Halloween costumes are selling fast, with some of these outfits representing controversial themes. Caitlyn Jenner, formerly Bruce, is among the top choices. The costume sells through the Spirit Halloween shop online for just under $50 and features a brown wig, ivory corset and matching shorts. You can also purchase a more classic Bruce Jenner costume from the 1976 Montreal Olympics. Jenner said recently that she doesn't "think it's offensive at all" when asked about all the controversy about the costume, but some members of the transgender community have been outspoken about it.
Current events and costumes
Cecil the Lion and the American dentist are another controversial costume. The male "Lion Killer Dentist" features white gloves, a blood-stained smock and severed lions heads for the wearer to hold. It'll run you about $150. Other controversial garb includes Ray and Janay Rice, based on the domestic violence incident between the pro football star and his wife; an Ebola costume; a New York "pizza rat" costume (for kids) and a costume featuring the likeness of Kim Davis, the Kentucky city clerk who refused to sign gay marriage certificates.
"As we've seen for several years, Hollywood and pop culture both have a tremendous impact on how adults and their children decide to dress the part each Halloween," said Matthew Shay, president of the NRF. "It's evident that some of the biggest newsmakers of the year will be out in full force this fall."
Although these costumes are mostly time-sensative and probably fads of the current year, "Star Wars" costumes, superheroes, Disney princesses and classics like pirates, zombies and vampires always sell well. In fact, the Batman and Star Wars costumes continue to inspire fans of all ages. For children, Catwoman, Darth Vader, Evie from "Descendants," Star Wars Stormtrooper, Halo's Master Chef and Elsa from "Frozen'" are among the 10 most popular. Many children are expected to favor a zombie (the No. 7 most popular get-up for kids), a Minion (a simple costume that doesn't have to be purchased—just have your child don a yellow hood with denim overalls, black boots and silver goggles); a Power Ranger (which tends to dominate Wal Mart sales); a pirate (get a stripped shirt, felt vest and boots); and the tried-and-true favorites—Mickey or Minnie Mouse (simply glue felt ears to a black headband, put on red shorts with a black shirt, draw black eyeliner nose on the face, wear yellow shoes, white gloves and attach fake whiskers).