Halloween is always fun for everyone; new costumes, 'treats' vs. old favorites
Don't miss AV FEARgrounds tonight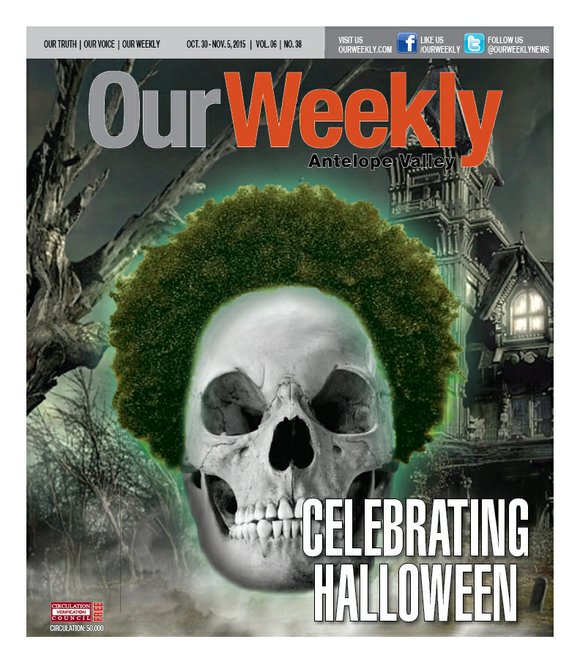 Tonight almost every would-be witch and wizard, hobo and hobgoblin will tryout their costumes in anticipation of the most famous fright night on the calendar. Tomorrow is Halloween and time for trick-or-treating, haunted houses, scary stories and, as often happens, a bloated belly after consuming all the delicious delights and colorful confections harvested block to block.
You won't have to travel far in the Antelope Valley this weekend to "get your scare on." The AV FEARgrounds will host the popular Haunted House Maze at 2551 W. Lancaster Blvd. this weekend from 6 p.m. to midnight. There will be eight terror-filled rooms, spooky hay rides, loads of food as well as shopping and fun galore primarily for visitors 13 years and older. No costumes will be allowed. Parking is $5.
Halloween is big business
Kids love Halloween ... and so do most adults. It's a big-business holiday these days. In fact, the National Retail Federation (NRF) last year factored in the cost of candy, costumes, decorations and estimated that Americans will spend a combined $7.4 billion for one night of fiendish fun. Halloween candy alone is expected to run up a $2.5-billion tab this weekend (about $75 per household), exceeded only by costumes—whether store-bought or homemade—for adults and children which are expected to amount to $2.7 billion. Now take in to account another $2.2 billion for decorations and an astonishing $350 million for pet costumes, and you can see that the price of fright may usher in the holiday shopping season as early as Oct. 31. Of course, all of these are tiny figures compared to the estimated $700 billion Americans spend during the Christmas season, but because Halloween this year falls on a Saturday, retailers expect even more profits because they realize people generally shop more on weekends.
Halloween doesn't even make the top five when it comes to holiday shopping. The NRF says Mother's Day and Valentine's Day each command the same dollar amount spent on Halloween. Even the Super Bowl tops Halloween in terms of consumer spending.
Kids still favor Batman
It is now customary to dress as your favorite character from cartoons and comics. The NRF reports that children tend to opt for the favorites like Superman, Batman, Wonder Woman and Spider-Man, but now more adults are getting into the Halloween spirit by donning upscale costumes like a leather, form-fitting Batgirl costume complete with mask and boots (roughly $400), a Star Wars Stormtrooper outfit (about $1,000) or Darth Vader for a mere $800. Childsize costumes will still run you about $30 to $40, not including some additional spooky make-up and a handy sack for loading all the luscious loot, according to the retail federation.
The NRF said in 2012 that Halloween spending began to soar when the economy was down. The federation said people wanted something to celebrate and to divert their minds from financial woes. And parents who are sticklers for good nutrition tend to look past the gooey goodies because they recognize that it is a night dedicated to children (of all ages), and if you hit the right block a little prince or princess can haul in anywhere from 3,500 to 7,000 calories in just one hour. The Dietary Research Foundation estimates that the average child will have to walk for nearly 44 hours or play basketball for 15 hours to work off the calories from all of those treasured treats.