Learn to help protect your neighborhood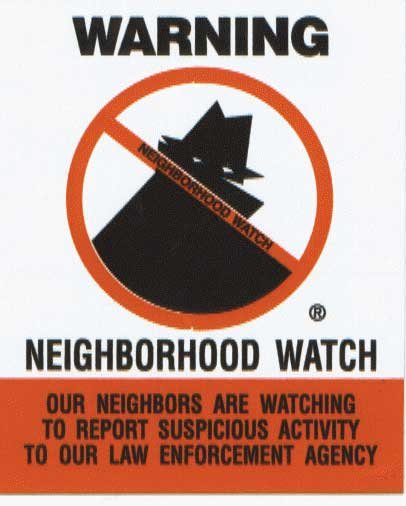 The city of Palmdale's neighborhood services department, along with deputies from the Palmdale Sheriff's Station, at 7 p.m. Nov. 2 will host a Neighborhood Watch orientation at the city council chambers, 38300 Sierra Highway, Suite B.
The presentation is designed to answer questions about Neighborhood Watch and describe how the nationwide program works and helps communities block by block.
"We're inviting residents who are not currently part of a Neighborhood Watch group to come and learn how the program can make your neighborhood safer," said Kery German, Palmdale crime prevention officer. "Neighborhood Watch is one of the best and easiest ways to learn not only about crime trends, but also disaster preparedness, home security and safety issues."
Neighborhood Watch is one of the oldest and most effective crime prevention programs in the country. Launched in 1972 and sponsored by the National Sheriffs' Association, the program can trace its roots back to the days of colonial settlements when night watchmen patrolled the streets. The modern version of Neighborhood Watch was developed in response to requests from sheriffs and police chiefs who were looking for a crime prevention program that would involve citizens and address an increasing number of burglaries.
Neighborhood Watch counts on citizens to organize themselves and work with law enforcement to keep a trained eye on their communities, while demonstrating their presence 24 hours day. By the 1980s, the program reportedly had involved 12 percent of the U.S. population.
"How can something that is so easy and takes so little time have so many benefits?," German asked. "Come find out during our orientation. Forming a Neighborhood Watch group is a perfect way to meet your neighbors and start building a sense of community."
For more details, call (661) 267-5170 or (661) 267-5181.