Difference between football and baseball is like comparing Cowboys and Indians
Super Bowl fan or World Series fan?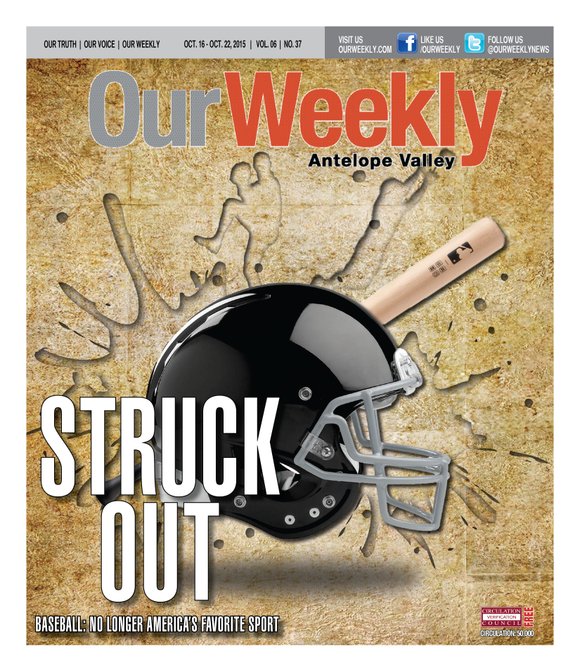 Sports fans are often in a debate this time of year. The football regular season and the baseball post-season overlap with plenty of excitement to go around. An older generation virtually worshiped names like Sandy Koufax, Maury Wills, Nolan Ryan or Reggie Jackson.
They certainly knew about Deacon Jones, Merlin Olson, Jim Brown or Joe Namath, but when it came to discussion of their favorite sport, baseball always won hands down.
Back then—with most people having only one television set in the house—you almost never flipped the channel on an October weekend to watch Terry Bradshaw, Bob Lilly or Larry Csonka. It was all about Johnny Bench, Willie McCovey or Boog Powell and how far they would belt one—"...a waaay back"—over the fence.
That's practically an eternity ago. Now, football for almost two generations has supplanted baseball as America's number-one sport. Like the vaunted TV western which gave way to more edgy, topical situation comedies and sexy detective dramas, Major League Baseball (MLB) is no longer the "national pastime" because the National Football League (NFL) has, in 30 years, become one of the world's biggest entertainment franchises.
Football has more fans
Last year, a Harris Poll found that 35 percent of sports fans called professional football their favorite sport, followed by pro baseball at 14 percent, college football (11 percent), auto racing (7 percent) and, trailing the pack, pro basketball and hockey at six and five percent respectively. There has been a steady decline of baseball fans since the same poll was taken in 1985, when the NFL bested MLB by just one percentage point (24 to 23 percent). But since then, interest in baseball has fallen while football appears to be a juggernaut that won't be stopped.
Los Angeles sports fans have enjoyed championship titles aplenty. There are the Lakers with 11 championships, followed by the Dodgers with five, Kings (2) and the Angels and Ducks each with one championship trophy. The only local professional football team to win a championship was the Raiders, who took the Super Bowl title in 1983. And while local football fans await with bated breath the opportunity to again cheer on their favorite gridiron greats, the popularity of professional football for 20 years has remained as fervent in Los Angeles County as it is in any part of the nation.
According to the Harris poll, nine percent fewer fans called baseball their favorite sport over the 30-year span, representing the biggest drop of any sport. The numbers suggest that the sport has not recovered from a popularity standpoint from 21 years ago, when a strike forced cancellation of the World Series.
It's the premier television sport
It seems to be more than the disruption of the famed "October Classic." Every major American sport has had its share of strikes and lockouts. Football, however, has become the premier television sport and is no longer confined to Saturday (college) and Sunday afternoons. The aggressive marketing campaign of the NFL saw the enormous growth of popularity of Monday Night Football—so much so that fans demanded even more action and now games are played on Thursday night. So, if you miss the Sunday morning/afternoon schedule, you can catch the Sunday evening game. And in between, there are hours and hours of expert commentary, commercials, tweets and postings—most of which are licensed and/or endorsed by the NFL—all designed to make the fan experience so engaging that you may be inclined to immediately order a pizza, buy some beer or replace the venerable hot dogs for brats on the backyard grill.