Breast cancer in African American women remains No. 2 killer
Carol Ozemhoya | 10/15/2015, midnight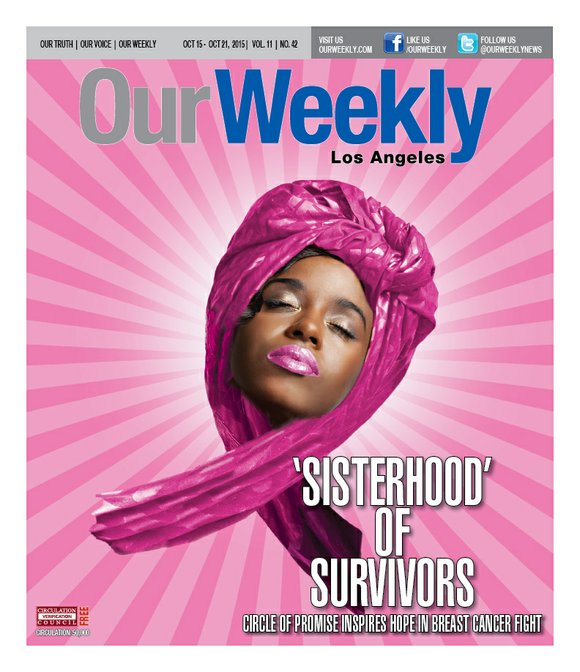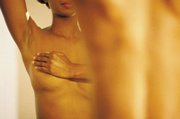 In 2012, the Centers for Disease Control and Prevention (CDC) released an alarming report that showed that, although Black women had fewer new cases of breast cancer than their White sisters since the last study in 1999, the death rates were higher. In fact, according to the Susan G. Komen Foundation, African American women are 41 percent more likely to die of breast cancer than their White counterparts, and in some California cities, the risk is even higher.
Breast cancer is the second highest killer of Black women in the U.S., second only to lung cancer, according to the CDC.


Alarm bells went off around the country because of the higher rate of breast cancer deaths, especially in California where one of the largest populations of Black women lives. Sure there were programs in play that catered to encouraging women of color to get tested, but there needed to be more, much more.
In conjunction with the Susan G. Komen Foundation and a $390,000 grant from Anthem Blue Cross Foundation, the California Circle of Promise was created to address these disparities as well as provide a grass roots system to take down many of the barriers that keep Black women from breast cancer testing and quality care.
The Circle of Promise is the first-of-its kind initiative, designed to enable its seven affiliate offices to coordinate and deliver key services via community events, educational programs, navigation support services and actual screenings. The program went into affect in April 2014 with these three goals:
1) Develop a higher level of breast health literacy among African American women;
2) Change the mindset among African American women from that of fear, avoidance and denial to that of empowerment; and
3) Drive the behavior change needed to enable African American women to become more proactive about their breast health as well as more effective healthcare consumers.
Rhonda M. Smith, managing partner of the California Circle of Promise, is also a breast cancer survivor. She said the development of the Circle of Promise began about five years ago with the release of studies that indicated a disparity in the mortality rates of Black women with breast cancer compared to White women.
"The Komen affiliates in California got together to come up with a plan [since] there were no real programs in place to address the issue. The first priority was to recognize why the disparity existed," she explained. "We wanted to develop a best-practice model that addresses breast cancer disparities at the system, community and individual levels, specifically targeting African American women who are rarely or never screened, low-income, insured, uninsured or recipients of Medi-Cal."
She said the problems were many, including cultural differences.
"African American women would show up and there were White doctors, and let's be real … all healthcare providers are not culturally competent, so it was all about access to healthcare, but quality care as well. If people have to travel to get care, that can be a problem, so that becomes a challenge. A single head of household might have to make choices between paying the rent and taking care of her family or taking off work to go to the doctor. Also, in the Black community, there are a lot of myths that cause fear. And a lot of women are not comfortable talking about breast cancer."