New methods in breast cancer treatment excites doctors, patients
Diagnosis no longer a death sentence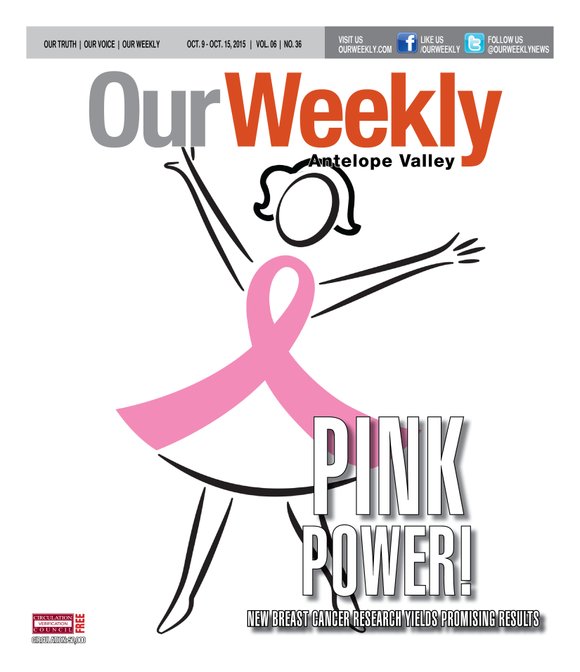 Then there are lifestyle factors, particularly weight gain after menopause that sometimes places healthy women at a higher risk for breast cancer. The latest research indicates that weight gain can raise the risk of recurrence in survivors. Haley offered a timely tip to help ward off this distress: Lose weight and exercise. "We continually counsel patients to stop smoking, maintain a healthy diet and that alcohol intake should be limited," she said.
Latest studies provide new insight
Today, biomedical engineers have demonstrated a "proof-of-principle" technique (evidence helping to establish the truth/validity of a study) that could give women and their oncologists more personalized information to help them choose options before treating breast cancer. New diagnostic tests are allowing clinicians and patients to know beforehand the type of breast cancer they're confronting, but one big question remains: "how likely is it that the cancer will spread to other parts of the body?" Experts are looking to answer that question someday because it could help guide the choice of treatment options, from aggressive and difficult therapies to more conservative ones. By studying chemical signals from specific cells that are involved in helping cancer invade other tissues in each woman's body, researchers have developed a more predictive model that could, one day, provide an invasiveness index for each patient.
New research is being conducted that may lead doctors away from breast cancer surgery. Two studies published this year in EBioMedicine have revealed new information about the effects of mutations in genes that lead to a very high risk of breast cancer. The research looked into the BRCA1 and BRCA2 genes both of which account for about 20 to 25 percent of all cases of hereditary breast cancer, and 5 to 10 percent of all cases of breast cancer. The studies touched on women carrying these genes being identified as "high risk" of contracting breast cancer and the option to have preventative surgery such as a double mastectomy. But sometimes surgery is not an option. Prof. Martin Widschwendter of University College in London was lead author of one of the studies and said some women simply won't undergo preventative surgery because of the resulting radical change in their physical appearance.
Many myths about breast cancer
"Preventative surgery is quite a drastic measure, and we're unsatisfied with the [current] situation," he explained. "We want to prevent breast cancer from the beginning, and findings from our research are a significant step forward in demonstrating the importance of why further research is critical in this arena. Prevention without surgery is the ultimate goal. This study is the first proof of principle, thus we have identified a new target [preventing the disease at the early stages] we can now use to decrease breast cancer risk."
The second study took place at the Keck School of Medicine at USC. In this case, researchers developed a new mouse model to make it easier to examine the influence of the menstrual cycle on breast cancer risk. Prof. Louis Dubeau and his colleagues engineered mice to carry mutations that corresponded to those affecting the BRCA1 gene in humans; the mutations were genetically engineered to occur in tissues associated with increased risk of cancer.