New methods in breast cancer treatment excites doctors, patients
Diagnosis no longer a death sentence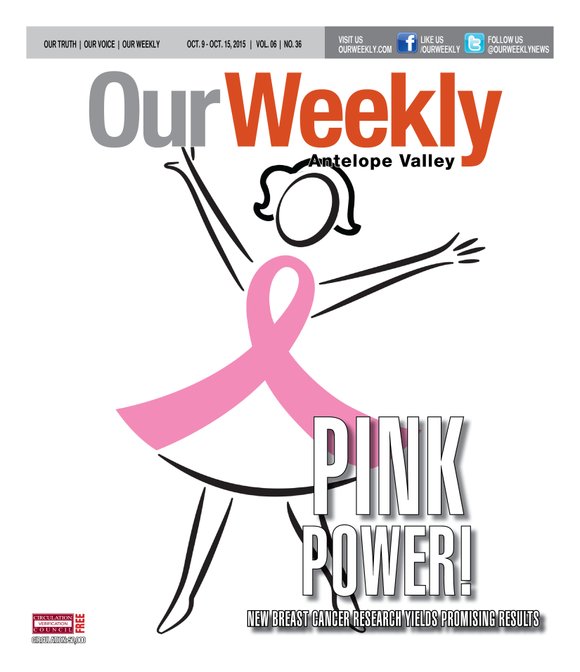 Each year promises new advancements in research and treatment of breast cancer. In 40 years, breast cancer has changed from an often fatal disease to one that most patients can conquer. October is Breast Cancer Awareness Month and scientists not only in America but around the world believe that the coming years will promise more progress in the ultimate fight to end the disease.
The American Cancer Society states that 90 percent of women with breast cancer are living at least five years longer, up from 75 percent in the 1970s. Mortality has decreased for every stage of the illness as improved, more widespread screening, research breakthroughs and dozens of new cancer-fighting drugs are providing women with a better chance of beating the disease and ultimately living and loving longer.
Research, treatment evolving rapidly
Research and treatment are evolving rapidly today. For instance, doctors can now test women for up to 17 genes involved in the disease. Based on a woman's genetic risk, medical history and other factors, doctors can advise those at higher risk to have preventative surgery, take cancer-fighting medications, or undergo more frequent or more advanced screenings. Oncologists today are developing a clearer picture of each woman's cancer risk by specifically tailoring screening regimens to each patient. They have discovered in recent years that women who have dense breasts (more fibrous or glandular tissue than fat) are reportedly 1.2 or 2 times more likely to develop breast cancer than women whose breasts are less dense. Researchers today are screening patients for cancer-causing mutations, and they can now genetically profile tumors. None of this was possible a generation ago, and once doctors can understand a patient's genetic foundation, they can match drugs to the mutations.
Researchers know that once a particular cancer pathway is blocked, the disease will often choose another course and then mutate over time. Experts have discovered that screening patients' cancer cells multiple times over the course of the disease has greatly assisted in tracking the formation of tumors long before they become malignant.
New cancer vaccines are being injected that help to prime a patient's immune system to attack cancer cells. Although the treatments remain experimental, doctors say they show promise because they have increased cancer-free survival times with minimal side effects. These new vaccines are said to be available for those battling cancer as well as for survivors at increased risk of occurrence.
Breast cancer patients have more options today of taking medication to shrink their tumors before they enter an operating room. Barbara Haley, a medical oncologist at the University of Texas-Southwestern Harold C. Simmons Comprehensive Cancer Center, said the new treatments are "working wonders" in helping to avoid surgery and if it is needed, to better "pinpoint" the success of the operation.
"These treatments allow us to sometimes save the breast and to maximize the effectiveness of surgery," she said.
New drugs improve the fight
There is also an improved fight against aggressive cancers. Some women whose breast cancer may be driven by high levels of estrogen are taking the oral drug tamoxifen, which has proven to prevent the hormone from binding to cancer cells. Tamoxifen, however, is generally used to help treat the cancer, but sometimes the cancer may grow resistant and return. That's why doctors are turning more to two new drugs: afinitor (which slows the cancer cell growth) and another class of drugs called Cyclin-dependent kinase inhibitors. Both medications are said to delay or replace chemotherapy and have fewer side effects. "The introduction of these drugs is a really important step forward for the patient," Haley said.