Bassist Louis Johnson succumbs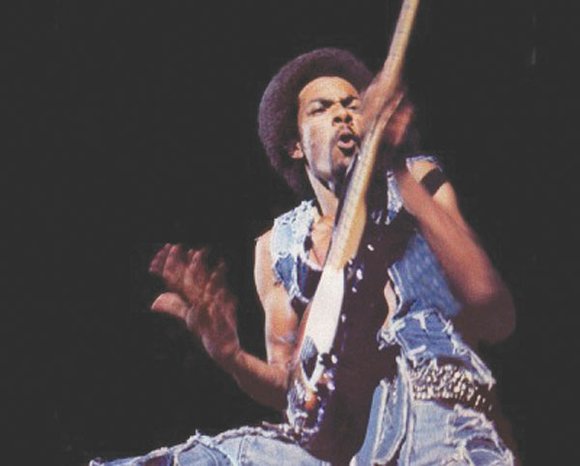 Louis Johnson, who with sibling, George, founded the '70s funk group Brothers Johnson, has died. He was 60.
Johnson was one of the most prolific and sought-after bass players in the music industry. He can be heard in the opening stanzas of Michael Jackson's mega-hit "Billie Jean," and on many hit songs from a variety of artists since he and his guitarist brother hit the pop/soul charts with their 1976 debut album "Look Out For #1."
Music legend Quincy Jones produced several of the Brothers Johnson albums and had this to say about the late musician:
"As a member of the Brothers Johnson, we shared decades of magical times working together in the studio and touring the world," Jones said. "From my albums "Body Heat" and "Mellow Madness," to their platinum albums "Look Our For #1," "Right On Time," "Blam" and "Light Up the Night," which I produced, to Michael's solo debut "Off the Wall," I considered Louis a core member of my production team. He was a dear and beloved friend and brother, and I will miss his presence and joy of life every day."
The Brothers Johnson were originally called Johnson Three Plus One with older brother, Tommy and their cousin, Alex Weir, while attending school in Los Angeles. When they became professionals, the band backed such touring R & B acts as Bobby Womack and the Supremes. George and Louis later joined Billy Preston's band and wrote the songs "Music in My Life" and "The Kids and Me" before leaving his band in 1973.
In 1976, the Brothers Johnson covered the Beatles song "Hey Jude" for the ephemeral music documentary "All This and World War II." Jones then hired them to play on his "Mellow Madness" album and recorded four of their songs including "Is It Love that We're Missing?" and "Just a Taste of Me." Jones soon hired the duo to tour with him in Japan. Two Brothers Johnson songs also appear in the soundtrack of the 1976 film "Mother, Juggs & Speed."
Nicknamed "Thunder Thumbs" to his brother George's "Lightnin' Licks," Louis was considered one of the fastest and most visionary bass players of his generation. He can also be heard on Jackson's "Don't Stop 'Til You Get Enough," and also on Jones' hit single "Is It Love That We're Missin.'" Other tributes have poured in from Bootsy Collins, The Roots' Questlove and from Lenny Kravitz, the latter tweeting: "Thank you for blessing me and the world with your original #funk. RIP."