'Big Bang' gives way to 'Supergirl': Five things we learned from CBS' schedule
By Henry Hanks | 5/13/2015, 11:41 a.m.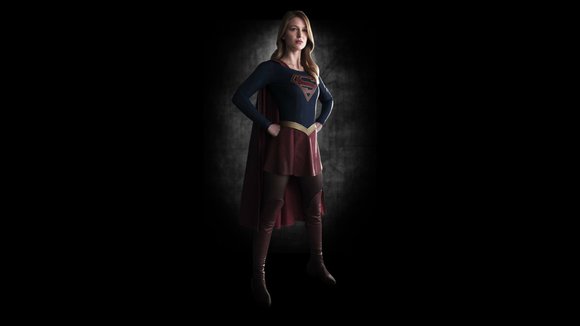 For a network that has traditionally made few changes, CBS has a few big ones coming in the fall, including the end of "CSI" after 15 years.
Here are five things we learned about the new schedule for the "Eye" network.
Fewer comedies and more 'Super'
Since 1949, Monday nights at CBS have meant comedy.
Now, the network is moving away from sitcoms after "Big Bang Theory" and the new comedy "Life in Pieces" make the jump to Thursdays in November.
"Supergirl," one of the highest-profile new series of the fall, will replace the sitcoms at that point.
Melissa Benoist stars as the DC Comics character (DC and CNN share a parent company), though it's a bit of a challenging time slot, going up against Fox's hit "Gotham," also based on DC characters.
CBS executive Kelly Kahl dismissed the idea that the audiences were too similar Wednesday morning, saying that he "hasn't seen a cape" yet on "Gotham" and that competing with a genre show didn't factor into the network's decision.
(Indeed, the shows have different tones, but the audiences will certainly be similar.)
More movie adaptations are coming to TV.
There's no Jackie Chan or Chris Tucker, but 2016 will see the TV version of "Rush Hour" (just as Fox has an adaptation of "Minority Report").
Jon Foo and Justin Hires will play their characters in the action comedy.
Similarly, Jake McDorman replaces Bradley Cooper's character in the adaptation of the movie "Limitless," about a man with extraordinary cognitive abilities, airing Tuesday nights.
Jane Lynch is back!
After her starmaking turn on "Glee," it looks like Lynch may have another winner playing the "Angel from Hell," starting Thursday nights in November.
The "colorful, brassy" Amy (Lynch) is a self-described guardian angel for a young woman. Viewers will get to see whether she causes more harm than good in her life.
Like 'Criminal Minds'? There's more of it.
CBS loves a spinoff (there are three "NCIS" series, and "CSI's" Ted Danson is joining "CSI: Cyber" in season 2), so it's hard to believe "Criminal Minds" didn't have one until now.
Gary Sinise, formerly of (yes, another spinoff) "CSI: NY," stars in "Criminal Minds: Beyond Borders" in 2016.
Some favorites are being benched.
"Person of Interest" and "2 Broke Girls" will return sometime in 2016, but there's speculation that "Interest" is on the way out this season. CBS execs would say only that conversations are ongoing.
Here's the full schedule for fall:
(all times Eastern/Pacific)
MONDAY
8-8:30 p.m. --- "The Big Bang Theory"
8:30-9 p.m. --- "Life in Pieces"
8-9 p.m. --- "Supergirl" (starting in November)
9-10 p.m. --- "Scorpion"
10-11 p.m. --- "NCIS: Los Angeles"
TUESDAY
8-9 p.m. --- "NCIS"
9-10 p.m. --- "NCIS: New Orleans"
10-11 p.m. --- "Limitless"
WEDNESDAY
8-9 p.m. --- "Survivor
9-10 p.m. --- "Criminal Minds"
10-11 p.m. --- "Code Black"
THURSDAY
8-8:30 p.m. --- "The Big Bang Theory" (after Thursday Night Football ends in November)
8:30-9 p.m. --- "Life in Pieces"
9-9:30 p.m. --- "Mom"
9:30-10 p.m. --- "Angel from Hell"
10-11 p.m. --- "Elementary"
FRIDAY
8-9 p.m. --- "The Amazing Race"
9-10 p.m. --- "Hawaii Five-0"
10-11 p.m. --- "Blue Bloods"
SATURDAY
8-10 p.m. --- Reruns of previous week dramas
10-11 p.m. --- "48 Hours"
SUNDAY
7-8 p.m. --- "60 Minutes"
8-9 p.m. --- "Madam Secretary"
9-10 p.m. --- "The Good Wife"
10-11 p.m. --- "CSI: Cyber"
Midseason:
"Criminal Minds: Beyond Borders," "Rush Hour"