Mother's Day is etched into our memories
What would you buy your favorite 'TV mom'?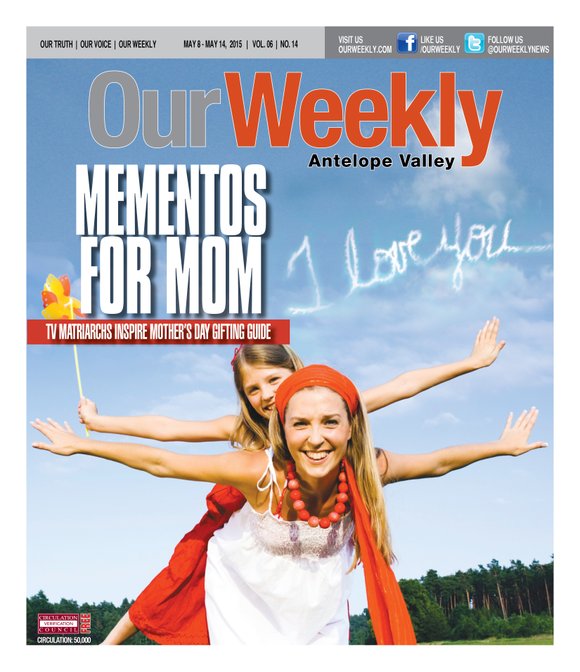 Mothers do just about everything for their families. They nourish both the body and soul. They bring purpose and add meaning to our lives. They willingly, and without regret, share their days and nights without celebration, without adulation ... and without compensation.
Each mother is a singular, unique source of inspiration to their loved ones and through the years have represented an incredible variety of television family dynamics. If, through the "magic of television," we could adorn on Mother's Day our favorite fictional matriarchs with the bounty of our love and affection, what would we give them?
From "I Remember Moma," to "That's My Moma" and "Moma's Family" and progressing to the present incarnations of Moma June and Kris Kardashian, America has had a near 70-year love affair with mothers of the small screen. Here is a rather eclectic list of famous television moms who might be dazzled by modern Mother's Day offerings, many of which have been suggested by "Gayot's 2015 Guide for Gifts."
The fabulous '50s
Harriet Nelson ("The Adventures of Ozzie and Harriet"). Her family consisted of two sons ... and a husband no one ever saw leave for work. The famous musical family would do well in presenting Harriet with tickets to hear Symphonic Band, scheduled at 9 p.m. tomorrow at the Antelope Valley College in the Performing Arts Theatre, 3041 W. Avenue K in Lancaster. Nelson most likely would adore the live presentations of Disney's "Fantasia" and "Fantasia 2000." Details: (661) 722-6580.
Margaret Anderson ("Father Knows Best"). "Margaret, I'm home" was usually followed by: "In the kitchen, Jim." The first thought would be cookware. But not so fast. Anderson was setting the proper example for her debutante daughter, Betty. Therefore, an appropriate gift for her might be a fashion tote bag. It is big enough for daytime trips to the corner market, yet dressy enough for nighttime casual dinners. Fashion tote bags from higher-end department stores run anywhere from $65 to $225.
Donna Stone ("The Donna Reed Show"). The wife of a busy professional and mom of two teenagers, Stone could be considered an early community activist who lent her time to various worthy causes around town. Therefore, she had to look even more perfect beyond sporting her ubiquitous string of pearls. Whal Delicate Definition's ($29) set of personal grooming tools would be excellent for Stone, because when you're the wife of a handsome physician, you're expected to look the part.
June Cleaver ("Leave It to Beaver"). This woman spent lots of time in the kitchen. And because she and the previous three women were moms of the "typical" 1950's household, cookware would be a good choice. An important note: this is 2015—not 1955—and it is not smart to buy your mom any household appliance unless she really needs it or asks for it, because contemporary women may take the gift as sign that all she does is cook, clean and take care of the house. A nice set of cookware—even if she doesn't exactly need it—looks good in a modern kitchen and when mom needs a certain-sized pot or pan, she need only reach for it. A 12-piece set of hard-anodized cookware will cost between $160 and $220. (12-piece set of 18/10 stainless steel: $199 to $300).