Gas prices spike once again
Across Los Angeles County motorists ponder 'fill-up' or 'rip-off'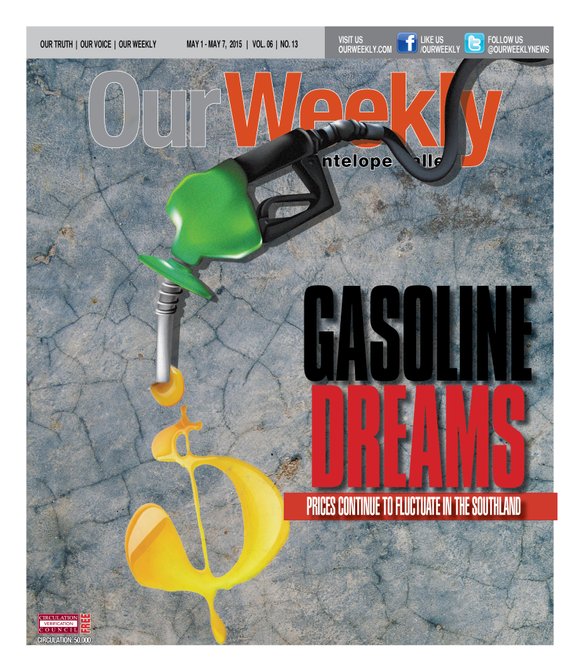 The Osmonds had a hit years ago called "Yo Yo." Some motorists in Los Angeles County will probably recall that song when they pass by their friendly gas station and see the price-per-gallon rise and fall under the control of "big oil." In March, residents were celebrating a two-week decline in prices after a wild, one-month spike that saw the retail price approach $3.80 per gallon. And although today's prices are reportedly about 98.2 cents lower than they were one year ago, prices have gone up considerably in just the past week.
This week the average price of a gallon of self-serve regular gasoline in the county had risen for the 15th consecutive day, following a second period (41 days) of decreasing prices. It's now about $3.56.3 per gallon on average in L.A. County, jumping as much as 43.3 cents over the previous two weeks. Motorists are paying approximately 32 cents more than a week ago, and 30.7 cents more than one month ago.
The Weekly Fuel Prices Report, issued by the Automobile Club of Southern California, for April 23 revealed that the retail state average is $3.194 per gallon for regular gas, representing an increase of 10.4 cents in one week.
Fires, strikes equal price spikes
The recent increases are said to be the result of reduced supply caused by a production lapse at Chevron's Richmond refinery in Northern California. The refinery had a brief "flare-up" or explosion two weeks ago which has rippled throughout the state. Motorists in L.A. County have become familiar with these refinery "blowouts" as evidenced by an earlier price spike that resulted from an explosion in February at the ExxonMobile refinery in Torrance. At that time, the local supply of gasoline was being reduced because of the yearly process of converting to production of summer blends. With the Richmond shutdown, a strike taking place at Tesoro's refinery in Martinez, Calif., coupled with rising prices for crude oil, motorists once again are at the mercy of the gas pump just as the traditional summer driving period is about to begin.
The Richmond flare-up and other mishaps affecting the state's petroleum industry is reportedly not the sole reason why prices have jumped precipitously. Apparently, during the past few weeks, Los Angeles refineries have been shipping gasoline to Northern California to assist with reduced capacity there. Jeffery Spring, corporate communications manager with the Automobile Club of Southern
California, said that in today's still rocky economic climate, any delay in petroleum production will result in almost immediate price hikes.
"The recent Chevron incident will likely put additional pressure on local pump prices, creating the second local gas price spike of 2015," Spring said. He added that the recent 5.9-cent increase in Los Angeles is the largest since a 7.7-cent hike in late February.
Cost per barrel keeps rising
None of this is particularly good news for residents of the Antelope Valley. Many continue to commute into Los Angeles daily for employment or business purposes, and the price increases can place an extra burden on already tight household budgets. Oil industry experts say the price of goods and services delivered by truck—whether diesel or gasoline powered—are traditionally affected whenever the refining process is interrupted and especially when the price of foreign crude oil tends to increase. According to the Brent Index, the price of a barrel of oil is now trading at $65.08 which is about $15 higher today than at the beginning of the year.