Student Athlete of the Week
Hamilton High School's Louis Walker
By Jason Lewis OW Contributor | 3/19/2015, midnight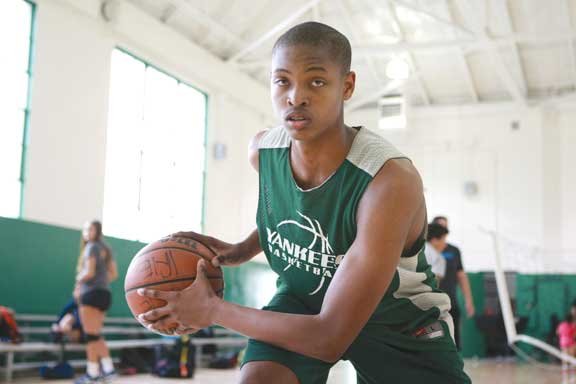 Walker plans to play in college, where he would more than likely have to play small forward or shooting guard, depending on how tall he gets. His father is 6'5", so he still has some room to grow.

College basketball is an option, but it is not something that Walker has to count on. With a 3.8 grade point average, he will be able to get into the colleges of his choice. The two schools that are on the top of his list are UCLA and Georgia Tech, because they have two of the top engineering programs in the nation. Math and science are Walker's favorite subjects.

"I'm not so much into a lot of reading and writing essays," Walker said. "I'm not much into history. I know my history pretty well, but that's more about memory. Math is more hands on. I like chemistry because I like to do experiments, and math ties into chemistry. Those two subjects kind of connect."
Doing well in school is pretty simple for Walker.
"I do my work," Walker said. "I notice a lot of students around me don't really do their homework. If you do your homework, your teachers will like you."
Walker has a great memory, so he does not have to spend a lot of time memorizing the material. He takes detailed notes, and after going over them a few times, he just remembers it.

Being smart in the classroom has helped him on the court.
"A lot of my classes have me critically think," Walker said. "Being able to think things through on the court, and knowing where to be by instincts, to me it requires a lot of thinking. If I need to get through certain gaps, I'm more likely to think about it faster."
Walker is a champion on the court, and he's excelling in the classroom, which will make him an asset to our community.