ACA, Covered California note increased enrollment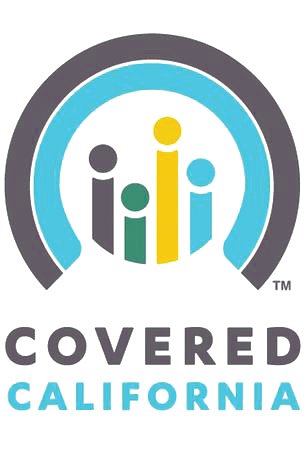 The United States Department of Health and Human Services (HHS) announced on Tuesday that nearly 11.7 million consumers have either selected or were automatically re-enrolled in Affordable Care Act insurance coverage as of Feb. 22. Of those, 8.84 million persons were in states using the HealthCare.gov platform and another 2.85 million were in the 14 states using their own marketplace platforms, including Covered California.
The percentage of African Americans who enrolled in the second phase of Covered California registration is up from 3 to 4 percent over a one-year span. The numbers released last week by Covered California included only those enrollees eligible for subsidies who responded to questions about their race and ethnicity. More than 495,000 Californians signed up for private health care coverage in the second enrollment period, including about 88 percent who were eligible for federal subsidies. Also, an additional 779,000 persons this year were directed to Medi-Cal, the state's program for poor and disabled residents. Covered California also saw a jump in the percentage of younger enrollees with about 34 percent of new sign-ups between the ages of 18 and 34, compared to 29 percent in 2014.
"This increase in enrollment is a reflection of not just the advertising and marketing, but very good outreach in communities throughout the state," said Peter Lee, executive director of Covered California.
The national report revealed that nearly 7.7 million persons with a plan selection in the states using HealthCare.gov qualified for an average tax credit of $263 per month, with more than half of these persons paying $100 or less per month after tax credits.
"The figures released tell a story of health coverage consumers rely on for financial and health security—and of coverage they don't want to lose," said HHS Secretary Sylvia M. Burwell. "Millions of marketplace consumers in HealthCare.gov states qualified for tax credits to make their coverage affordable and accessible. People who come to the marketplace for coverage are actively engaged and shopping for the product that's best for them and their families."
Another special enrollment period will begin on March 15 in HealthCare.gov states where residents may be subject to a fee for not having health care coverage in 2014, or such persons who may have been unaware or did not understand the implications of the new requirement. Consumers are urged to visit HealthCare.gov to see if they qualify for the special enrollment period because of a "life change" like marriage, having a baby or losing their health care coverage. Enrollment in Medicaid and the Children's Health Insurance Program is open year-round.
"The Affordable Care Act is working, and we're grateful to the volunteers, assisters, navigators, local officials, members of Congress and many national organizations who joined this effort across the country," Burwell said.