Suge Knight hospitalized...again
Cases transferred to a Downtown L.A.
3/5/2015, midnight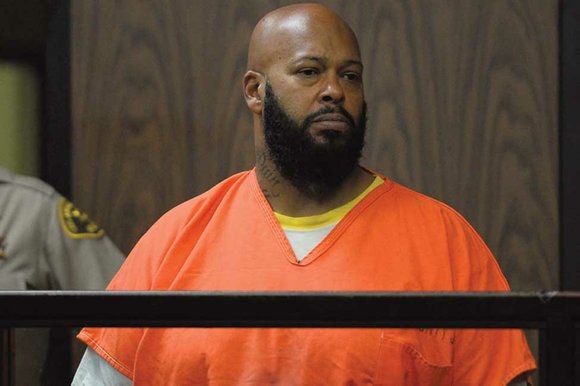 Former rap mogul Marion "Suge" Knight was hospitalized again Monday in the midst of a court hearing in which his pending robbery and murder cases were transferred to a downtown Los Angeles courtroom, and he contended that he has fired his attorneys.
Knight initially appeared in one courtroom to have his cases, which were being heard separately at the Compton and Airport Branch courthouses, transferred to one judge in downtown Los Angeles. During that hearing, Knight complained of continuing medical problems, saying he has lost about 35 pounds since being jailed for allegedly running over two men in Compton, killing one of them.
His cases were transferred to Los Angeles Superior Court Judge Ronald Coen. But before Coen could convene a separate hearing, he announced that Knight had been taken to a hospital.
Coen scheduled a discovery hearing for March 9 and bail-review hearing for March 20.
Knight is charged with one count each of murder and attempted murder and two counts of hit-and-run for allegedly running down two men in Compton on Jan. 29, killing one and injuring the other following an argument.
He is also accused along with comedian Micah "Katt" Williams with stealing a camera from a paparazzo in Beverly Hills on Sept. 5.