Students can still find summer educational offerings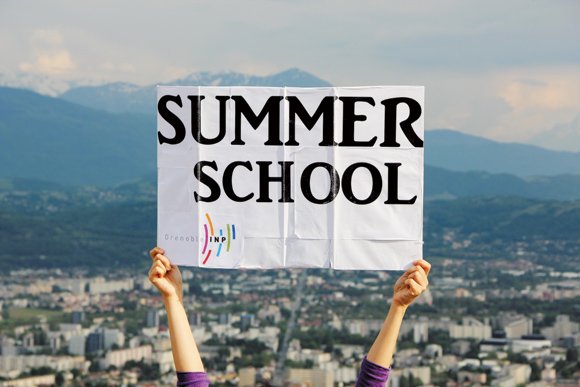 Students looking to make-up credits, benefit from academic intervention, or explore summer enrichment learning can take advantage of enrollment opportunities at a number of schools throughout L.A. County.
The Los Angeles Unified School District (LAUSD) Beyond the Bell program http://btb.lausd.net will offer a variety of enrichment classes for primary, middle and high school students from 8 a.m. to 3 p.m. depending on the program. The classes generally will be offered through Aug. 10.
LAUSD will operate summer enrichment programs at more than 200 elementary and middle schools during the 2015 summer vacation period. The programs will provide daily activities Monday through Friday. Each program will include three components—academic, enrichment and fitness. Participation will be limited to students who attend the selected schools during the regular academic year. For a detailed list of schools, see more at: http://btb.lausd.net.
Beyond the Bell Branch will also provide a variety of online resources for students, which will be accessible from the program's website. Currently, students and families can benefit from activities that reinforce learning, and provide online projects to keep youngsters engaged during the summer months.
Beyond the Bell will also operate portable summer pool programs at selected schools. Check the website for the program nearest you.
Inglewood
In the Inglewood Unified School District, Inglewood and Morningside high schools will offer credit recovery classes June 29 to July 31 for students who were enrolled in the district during the school year. Classes will be held from 8 a.m. to 2:30 p.m.
Youngsters in elementary and middle schools can receive academic intervention help from 8 a.m.-noon at La Tijera, Worthington, Warren Lane, Payne and Centinela.
The district will also offer a Summer Bridge Program at Monroe Magnet Middle June 29-July 31 for incoming sixth- and seventh-graders across Inglewood Unified. Fill out and return the application form by Friday, June 19 to Monroe Middle School.
Compton
Youngsters in the Hub City can participate in a variety of educational programs including credit recovery, CAHSEE intervention and special education courses weekdays daily from 8 a.m. to 1:50 p.m. through July 23.
There is also a K-8 Writing Intervention program June 22-July 23 from 8 a.m. to noon at the following schools: Dickinson, Longfellow, Roosevelt, and King elementary schools.
A middle school intervention program for literacy and writing takes place weekdays from 8 a.m. to noon at all middle schools in the district through July 16; and students in pre-kindergarten through grade five can attend Extended School Year classes daily from 8 a.m.-12:30 p.m. and from 8 a.m.- noon for youth in kindergarten-grade 5. Classes for special education pupils in grades six to eight will be held from 8 a.m.-noon at Bunche, Enterprise, Roosevelt, Vanguard, Walton and Whaley middle schools.
Emerson and Kelly elementary as well as Roosevelt Middle School will offer kindergarten to eighth grade youth enrichment classes from 8:30 a.m.-2:30 p.m.
English learners in grades 9-12 who have been in the United States less than two years can attend a Newcomer Academy at Roosevelt Middle School through July 16 and at Dominguez High 8:30 a.m. to 12:30 p.m. through July 25.