African American news for the week of June 11, 2015.
Compiled by Carol Ozemhoya | 6/12/2015, 11:03 a.m.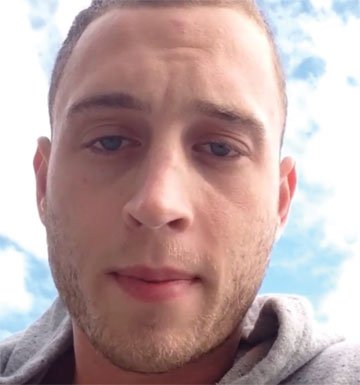 Alabama
Freddie Stokes, a Mobile attorney, has set up a Books for Boys program at half a dozen barbershops in the city. The program, he says, is designed to promote "literacy and self esteem." Each barbershop has a small library of about 75 books on topics young Black boys can identify with. "When our boys say they don't like to read, a lot of that is coming from not being interested in reading about characters that don't look like them," he told The Root. Donations for purchasing books and donations of books are coming in, Stokes said. Some companies and organizations are even stepping up to sponsor the libraries. "We don't want to stop until all the barbershops in this community have libraries," Stokes said.
California
The son of iconic actor and producer Tom Hanks, who wants to be a hip hop artist, says that he can use the "n" word whenever he wants. Chet Hanks actually states on his Instagram, "Who is to say only Black people can use it?" He adds that the word can be used in a positive way and "… can't nobody tell me what I can say or can't say." The young Hanks does use the word in his lyrics. Social media has responded and not in a supportive way. The backlash was so strong that Instagram deleted his account. Although his father said he supports his son's career, the elder Hanks also said that he does not like many of the lyrics.
Georgia
CNN is reporting that the death of a 21-year-old college student in police custody in Savannah earlier this year has been ruled a homicide. Chatham County Coroner William Wessinger issued a statement that said Matthew Ajibade's cause of death was "blunt force trauma, which was really a combination of several things that were enumerated in his autopsy report by the GBI." The report went on to cite "abrasions, lacerations, skin injuries on the head and some other areas of the body. There was (a) small amount of blood inside the skull case." Nine Chatham County officers have already been fired in connection with the young man's death. Police claimed Ajibade had become combative, but family and friends said that was not his character. Renowned attorney Mark O'Mara, who is representing the family, said the coroner's report "demands even further, absolute transparency." Ajibade reportedly suffered from bipolar disorder.
---
Creflo Dollar was criticized earlier this year when he began asking his massive congregation to donate money so that he could buy a $65 million plane. The World Changers Church International apparently thinks Dollar needs the new plane, becasue the church's
board has revealed they will buy it. In a statement, the board said, "A long-range, high-speed, intercontinental jet aircraft is a tool that is necessary in order to fulfill the mission of the ministry." And it went on to say that Dollar would get the plane he wants."We plan to acquire a Gulfstream G650 because it is the best, and it is a reflection of the level of excellence at which this organization chooses to operate. We, the World Changers family, so value the lives, the safety and the well-being of our pastors and leaders that we wish to provide to them the best air travel experience possible."