Jared Fogle out as Subway pitchman as investigators search his home
By Ed Payne, Jason Hanna and Chuck Johnston | 7/8/2015, 12:06 p.m.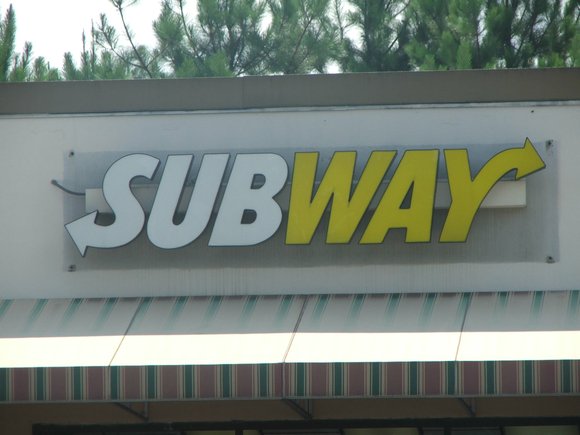 A raid at the Indiana home of longtime Subway pitchman Jared Fogle shocked neighbors as they watched authorities cart off computers and other electronics.
Investigators had little to say about the raid, but the sandwich chain said it might be linked to the earlier arrest of someone who used to work for Fogle.
"The only thing I ever see around his home are happy people doing their yard, waving," neighbor Catherine Hoffman told CNN affiliate WTHR-TV in Indianapolis. "So, I'm shocked and upset, of course, and saddened. A great figure in our community."
The raid began early Tuesday morning at Fogle's home in Zionsville, just north of Indianapolis, and continued well into the afternoon.
"It doesn't look good," Wendy Grant, one of Fogle's neighbors, told affiliate WISH-TV in Indianapolis. "It's sad."
Tuesday's raid came more than two months after the executive director of the Jared Foundation -- Fogle's organization that aspires to combat childhood obesity -- was arrested in Indianapolis on federal child pornography charges.
Authorities haven't said anything linking the search at Fogle's home to that case or any other investigation.
No charges, but Subway cuts ties
Fogle's attorney, Ron Elberger, said his client has not been arrested or charged with any crime.
But that didn't stop Subway from parting ways with him.
"Subway and Jared Fogle have mutually agreed to suspend their relationship due to the current investigation," a Subway spokesman said in a statement. "Jared continues to cooperate with authorities, and he expects no actions to be forthcoming. Both Jared and Subway agree that this was the appropriate step to take."
FBI, U.S. attorney's office stay mum
Elberger said, "Jared has been cooperating with law enforcement in its investigation of certain unspecified activities and looks forward to its conclusion."
FBI Special Agent Wendy Osborne said the agency is "conducting investigative activity in the area," but she couldn't discuss the nature of the probe. Tim Horty, a spokesman for the U.S. attorney's office, said he couldn't confirm or deny an investigation.
But Subway said it believed the search was "related to a prior investigation" of someone who used to work for Fogle's foundation.
"We are shocked about the news and believe it (Tuesday's search) is related to a prior investigation of a former Jared Foundation employee," a Subway spokesman said. "We are very concerned and will be monitoring the situation closely. We don't have any more details at this point."
Subway didn't name the former Jared Foundation worker or elaborate on that case.
Foundation's former executive director charged
Authorities have previously said the foundation's former executive director, Russell C. Taylor, 43, of Indianapolis, was charged in May with seven counts of production of child pornography and one count of possession of child pornography.
During an April search at Taylor's home, authorities found "a cache of sexually explicit photos and videos Taylor allegedly produced by secretly filming minor children" there, federal prosecutors said in a May statement.
Adam Brower, an attorney for Taylor, declined to comment on the allegations Tuesday.