Santa Clarita's Thursdays @ Newhall series returns
Free Events Held from March through October
1/30/2015, 10:31 a.m.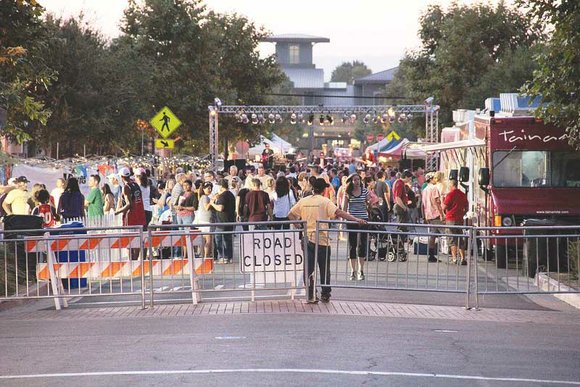 Two special events will be held on the fourth Thursday of each month in collaboration with Thursdays @ Newhall, including the free ARTree 2015 Speaker Series and SCVTV Presents the OutWest Concert Series.
The ARTree 2015 Speaker Series will feature free lectures and discussions with influential artists and leaders who bring art, arts education and exceptional projects to Santa Clarita. The series will be held from 6:30-9 p.m. on the fourth Thursday of each month beginning February 26 at the Old Town Newhall Library. Speakers will be announced in the coming weeks.
The ARTree Speaker Series is presented in partnership with the CalArts Community Arts Partnership and the city of Santa Clarita.
The SCVTV presents the OutWest Concert Series will bring live ticketed music performances to Old Town Newhall on the fourth Thursday of each month. The ongoing music series is held at the Repertory East Playhouse and features well-established musicians, as well as new and emerging vocal artists and music groups in Western genres.
The concert series continues on February 26 with a performance by Hot October, a high-energy bluegrass quartet built from some of the best pickers in Los Angeles. To view the full schedule of performances, or to purchase tickets, visit http://www.outwestmktg.com/events/live-music.cfm
For more information about the Thursday @ Newhall events, visit OldTownNewhall.com/ThursdaysatNewhall or contact (661) 250-3787.