Second Black woman confirmed to state supreme court
Lawyer has local roots
1/22/2015, 12:17 p.m.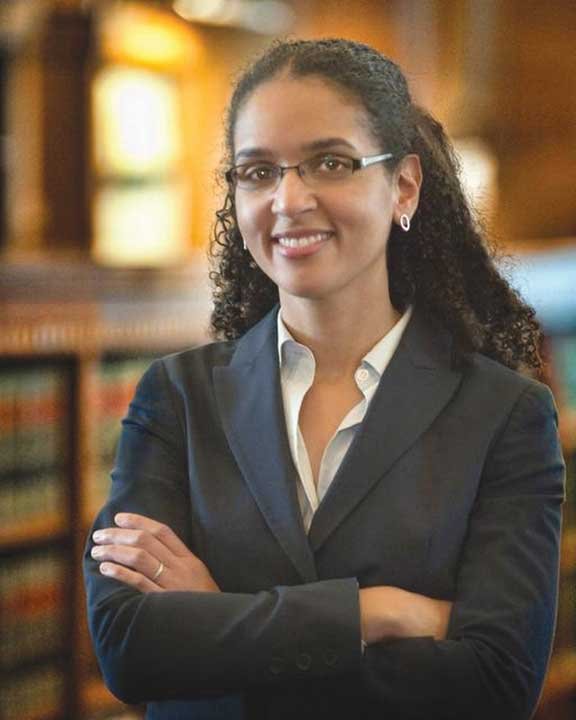 Solicitors General under both Presidents Barack Obama and George W. Bush also lauded the announcement:
"Leondra Kruger is a brilliant, deeply principled and eloquent lawyer who has served the Department of Justice and the country with great distinction in the Solicitor General's Office and more recently in the Office of Legal Counsel," said U.S. Solicitor General Don Verrilli. "Her character, temperament and wise judgment make her ideally suited to serve as a jurist on the California Supreme Court. I am certain she will make great contributions to the law in the years to come."
"Leondra Kruger is perhaps the most outstanding lawyer in America right now under the age of 40. She is known for meticulous preparation before her arguments in the United States Supreme Court, her absolute dedication to candor and her unwavering commitment to fairness," said former Acting U.S. Solicitor General Neal Katyal. "She served the United States Justice Department with marked distinction, and will make a historic, fabulous, Justice on the California Supreme Court. California, and the nation, could do no better than Leondra Kruger."

Former U.S. Solicitor General Paul Clement added, "Leondra is an outstanding lawyer and was an even better colleague at the Office of Solicitor General. She combines an understated and easygoing manner with a keen legal mind and unquestioned integrity,".
Kruger earned a Juris Doctor degree from Yale Law School, where she was editor-in-chief of the Yale Law Journal, and a bachelor of arts degree from Harvard University, where she graduated magna cum laude and was a member of Phi Beta Kappa.
"Leondra is an exemplary, outstanding graduate of the Yale Law School," said Yale Law School Dean and Sol and Lillian Goldman Professor of Law Robert Post. "She has a proven track-record of exceptional public service and achievement. I am confident that she shall become a superb Justice, a magnificent fiduciary for the laws and welfare of the people of California."