Student Athlete of the Week
L.A. High's Kaymen Cureton
By Jason Lewis | 2/26/2015, 1:45 p.m.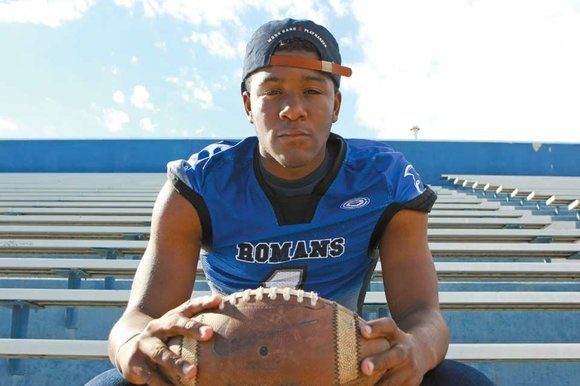 Cureton compares his skills and abilities to Carolina Panthers quarterback Cam Newton.
"He's extremely accurate, he has a rocket arm," Cureton said. "I feel that I can throw deep like he can, and when he has to get out of the pocket he can make plays."
There are a few colleges scouts who are keeping tabs on Cureton, from schools such as UCLA, Utah, and Boston College. With the GPA that he has, academics will not be an issue when the colleges are looking to make offers.
Cureton's favorite subject is English; he likes to write, which is a skill that he picked up from his mother.
"My mom is a singer, and she writes songs," Cureton said. "She's into poetry and everything. Growing up I really liked to listen to music. We didn't just listen to it, we also listened to the lyrics. I really got into it from there. I learned to write things down, and how to make them rhyme."
Cureton has committed himself to achieving good grades in the classroom, because he understands that it is not just school work, but it is something that will help him get to where he wants to be in the future. His parents make sure that he stays on top of his studies.
Being a smart person is vital to playing quarterback, and Cureton's intelligence in the classroom transfers onto the football field.
"I feel that the mental aspect is key," Cureton said. "It just helps me make certain reads. Just knowing your personnel on the field, being as quick as possible with your thinking on the field, and really remembering the playbook. Remembering where guys are supposed to be."
Those skills can very well take Cureton to college, where he would like to major in either communications or kinesiology.

The Curetons attend church at Christ Temple in San Diego, and he believes that has helped him on the field too.
"As a person, it's [faith] helped me a lot, and it even transitions to the field," Cureton said. "You have to have faith, and I believe that everything works through faith. I feel that without God, you wouldn't be interviewing me right now."