Californians meet call for conserving water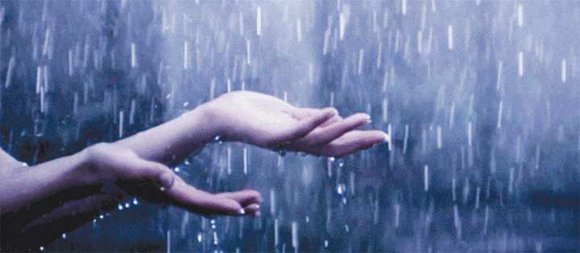 Thanks to a wonderfully wet December, Californians were able to meet Gov. Jerry Brown's call for a 20 percent reduction in monthly water consumption. More restrictions may loom, however, as the state adapts to long-term drought conditions.
There's still a way to go to ease away from drought restrictions, despite a survey released this week by the California Water Board that showed the unusually rainy December has helped residents cut water use by 22 percent statewide from December 2013 levels. Still, the Sierra Nevada snowpack that supplies a third of California's water is 75 percent below its historical average. For the first time in state history, there was no measurable rainfall in downtown San Francisco in January when winter rains traditionally arrive. Significant rainfall is expected this weekend in the northern part of California; high elevation snowfall is possible via the storms which moved into the north yesterday.
California residents have worked steadily since July 2014 to reduce consumption, which is when Brown authorized cities to fine people up to $500 per day for violating restrictions on lawn watering and washing cars.
A new conservation campaign is underway entitled "Brown is the New Green" that encourages people to let their lawns die. Outdoor watering reportedly takes up a tenth of California's water use; three-quarters of it goes to agriculture.
"Homeowners should do their part, but the focus has been way too much on residents," said Maria Gutzeit, a member of the Santa Clarita Valley Water District board. "You ask anyone here how they are going to sell a house with dead grass and dead bushes, and you'll bankrupt people for something that doesn't even significantly help the statewide water portfolio."
Some critics of the state rationing plan say Sacramento should push even harder to reduce residential consumption, adopting the kinds of tougher measures already imposed in communities that save the most water. An example of a different alternative is so-called "tiered pricing" that makes heavy water users (ex. golf courses) pay more, and even ration the water people use indoors such as having a restaurant patron request a glass of water instead of providing one on the table.
The U.S. Drought Monitor this week revealed that the snowpack statewide was only 25 percent of normal for this time of year. This finding was confirmed by readings from electronic sensors placed along the Sierra Nevada range.
"The constant issue in the West this current water year is the lack of snowfall, even in the highest elevations," according to the drought monitor report released yesterday. "The majority of the precipitation has fallen as rain, which has impacted many groups who count on snow for their livelihoods." The report also revealed that a small portion of the extreme southeast corner of the state is no longer in drought. However, 99.84 percent of California remains within some type of drought category; 40 percent of the state remains under the "exceptional" category. This is the highest drought measurement.