The spook left out in the cold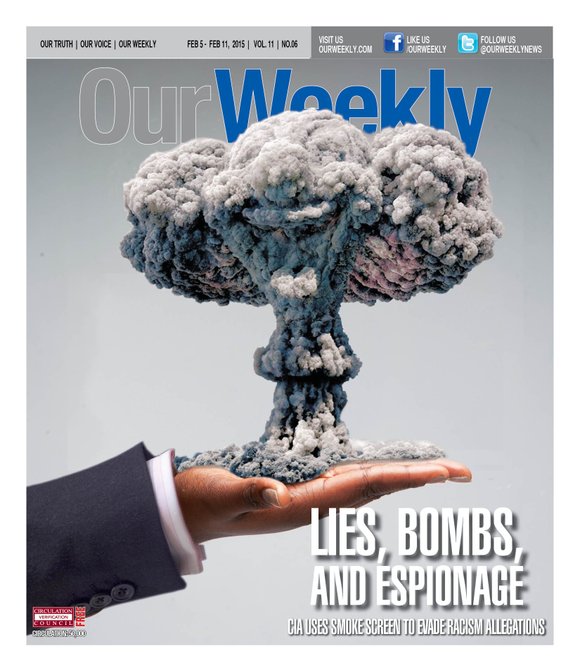 Other Black C.I.A. employees have had less than pleasant working relationships during their tenures with this venerated organization.
As a 27-year veteran of the C.I.A. Clandestine Service (his tenure ended in 1984), Leutrell Osborne views his career in an overall positive light, although he insists that discrimination was an ever-present hindrance to his advancement, just as it is in contemporary society. Due to the nature of the business, he is reluctant to give details about the manifestation of this racism, though he does recount an abrasive relationship with a Japanese American station chief who felt that Osborne had been given an easier time getting through spy school then the station chief did.
Osborne reached out to Sterling as the latter's EEO lawsuit was under way, although he never actually testified. Giving the younger man the benefit of his experience, Osborne appeared on CNN along with Mark Zaid, Sterling's lawyer during his discrimination lawsuit.
Andrew Warren, formerly a rising star who occupied the coveted chief of station position in Algiers, Algeria, fell from grace after his conviction on a battery of charges, starting with his alleged drugging and rape of Muslim women during his posting, then, upon his return to the States, arrested for possession of a Glock semi-automatic pistol during a crack cocaine-induced stupor at a Norfolk, Va. Ramada Inn.
His story was documented in a Rolling Stone article by Michael Hastings ("The Spy who cracked up in the Cold," dated March 28, 2013). Hastings, best known for another Rolling Stone article that provided fodder to relieve NATO Commander Gen. Stanley A. McChrystal, died in a fiery collision after his Mercedes Benz crashed into a palm tree in Los Angeles' Hancock Park neighborhood, on June 18, just two months after the piece ran on Warren.
Sharon M. Scranage, described as a nice, church-going lady by those who knew her growing up in her native Virginia, eventually earned a post in Ghana as a secretary. As a result of a romantic fling with a native Ghanaian to whom she allegedly turned over sensitive documents, Scranage was tried and convicted in a scandal that resulted in the death of at least one field operative in 1985. Her alleged paramour, Michael Soussoudis, was a suspected intelligence officer and relative of former Ghanaian head of state Jerry Rawlings, who engineered the 1979 coup d'état. Information she leaked eventually reached communist countries in the Soviet Bloc.
"...it (the conviction of Sterling) seems to be a concerted effort to ensure that those who formerly served with them, keep their lips shut tight."
-Mark Zaid.
"This information in the wrong hands could easily lead to the death of a U.S. citizen and conceivably contribute to the deaths of millions of innocent victims of a foreign nuclear weapons program."
-Condoleezza Rice
One person who did testify in the espionage trial was Condoleezza Rice. Recalling her days as Bush's high-profile National Security Advisor (she later served as Secretary of State), she was instructed by Bush to convince Risen's editors at the New York Times not to run his article on Operation Merlin. The newspaper folded under pressure, and Risen had to wait three years to tell the story, when "State of War" was published.
Discrimination in the workplace is a tedious state of affairs at best.
In Sterling's case, a seven-foot-tall barrier and other physical amenities were used in the court room to shield witnesses' identity from spectators, and the witnesses themselves were often listed only by their first names and the initial of their last names. Of the seven men and seven women in the jury, none were African American. Most of the documents presented before them were heavily "redacted," meaning vast passages were blacked out with no indication of the data withheld.
In a nutshell, the saga of Jeffrey Sterling is a case of racial discrimination, which mushroomed into a convoluted mess by the introduction of national security issues, with the CIA invoking the privilege of state secrets at least partially to prevent further damage to its tarnished reputation.
Meanwhile, Sterling is facing the possibility of decades behind bars.
Sterling's sentencing date is set for April 24.