Classic comedy teaches vital lesson on tolerance
'Bewitched' 45 years ago tonight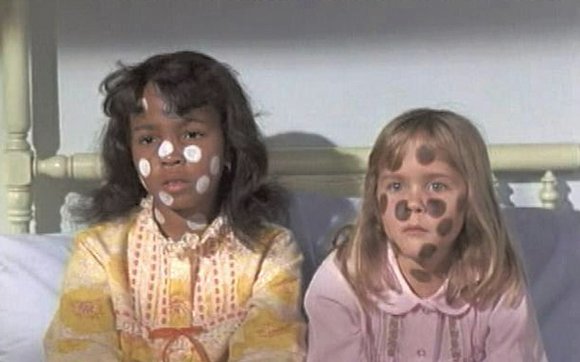 What did the late Elizabeth Montgomery have in common with Thomas Jefferson High School? The beloved "Bewitched" star did attend school in Los Angeles (today's Harvard-Westlake School in Holmby Hills), but likely didn't spend much of her time thinking about events far east of La Cienega Boulevard.
However, in 1970 a young Jefferson High English teacher, Marcella Saunders, found a novel way of connecting her 10th-grade class with reading and writing via prime time television. She wrote a letter to Montgomery and her then-husband/producer, William Asher, essentially pitching a story idea. The two responded with an invitation for not only Saunders' class to visit the set, but scriptwriter Barbara Avedon went one better: She, Saunders and the 22 youngsters in the class would collaborate on a script for a show about a Black-and-White friendship.
The story was set on Christmas Eve 45 years ago to the day when daughter Tabitha (Erin Murphy) becomes best friends with a little Black girl named Lisa (Venetta Rogers) whom she calls her "sister." Darrin Stephens' new client, Mr. Brackway (Parley Bear, portraying a bigot who visits the Stephen's home one afternoon) mistakes the little girl for the Stephens' daughter. He disapproves of a mix-race marriage, and therefore considers McMann and Tate no place for him to do business. "Stephens, you're too unstable to handle my account," he says.
Montgomery that evening broke character and introduced the episode, "Sisters at Heart," telling viewers that it evoked the "true spirit of Christmas ... conceived in the image of innocence and filled with truth." At the end, the businessman saw the light and learned from his prejudice. But not before Tabatha put a spell on both she and her new friend—giving the Black girl white polka dots and wearing black ones for herself (one scene had the White cast briefly in blackface to underscore the man's racism).
Both Samantha Stephens and Lisa's mother "Dorothy" (Janee Michelle) would become fast friends in the storyline, as did husband Darrin (Dick Sargent) and the girl's father, "Keith," portrayed by actor Don Marshall. And in an unusual gesture among television producers and writers, Montgomery had the end-credits read "Story by: 5th Period English, Room 309, Thomas Jefferson High School [Los Angeles, California]" and listed all 22 students.
Many of the students had been struggling with grade-level English until Saunders began introducing more current events into her lesson plans. Television, she believed, could provide an avenue into the language arts provided the students begin implementing good writing techniques in their reports and learn to use proper pronunciation early on. Saunders said her students regularly watched "Bewitched," along with other Black-themed shows such as "Room 222" and "Julia."
The shoot impressed Dick Sargent who commented years ago that the students "... who might have been stuck in the ghetto for the rest of their lives, loved 'Bewitched' and with a little approval and motivation, came alive on the set."
The episode earned the Emmy Governor's Award in 1971 and was praised by TV critics, colleagues and educators nationwide.
Just before she died of cancer in 1995, Montgomery commented that the series was actually a civil-rights allegory because it sought to teach tolerance. The series efforts ranged from students trick-or-treating for UNICEF, to the paranoia of the 17th-Century Salem Witch Trials. Montgomery said "Sisters At Heart" was her favorite from the 254 episodes of "Bewitched."