DollVision
Black Dolls: A Renaissance?
Gail Choice | 12/17/2015, midnight | Updated on 12/17/2015, midnight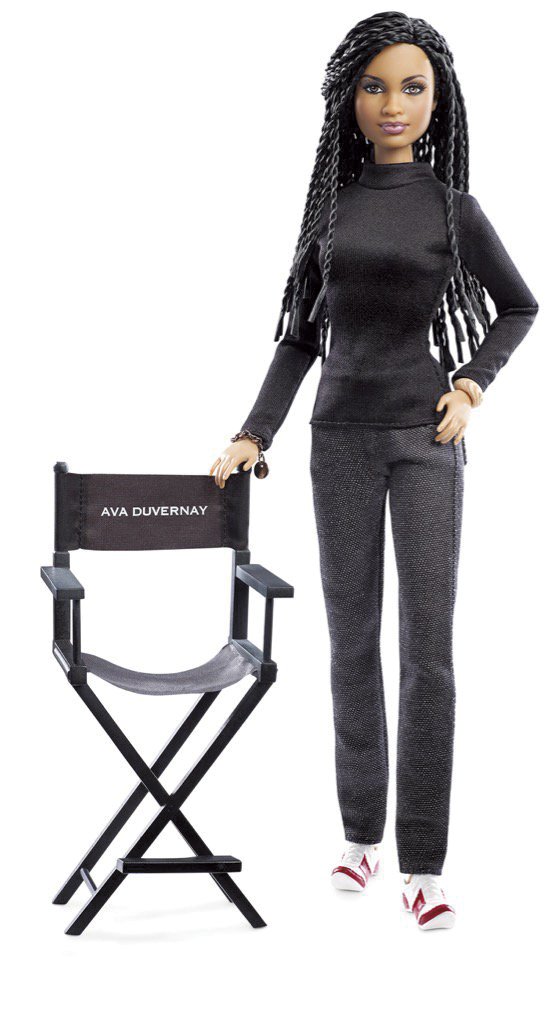 Parents of Black children have a particular challenge when it comes to purchasing a doll. They must consider the question: Should the doll you purchase be Black or White? On one hand like most parents, you want your child to fit in with friends; and an increasing number of Black children go to integrated schools and have friends of different nationalities.
At the same time, studies continue to show that most Black children prefer to play with White dolls which impacts the doll market; particularly the demand for Black dolls.
The lack of Black doll sales is forcing manufactures to either cut back on production of Black dolls or cut them out altogether. And one of the latest trends is to produce "honey" colored dolls so Blacks and Latinos can decide for themselves if the doll is Black or Latina. Consequently, darker skin tone dolls are generally hard to find.
Playline-style dolls (for girls up to age 6; ages 10-14 for pop culture Barbies and than the more expensive collectibles) seem to fair better than the barbie dolls because it's more about their imaginations than trying to fit in. Take for instance the "Doc McStuffins" doll. She's a Black doll who fixes 'sick' toys. You can find Doc McStuffins outfits, medical toys and more on store shelves. She also stars in an animated television series on the Disney Jr. Channel as 6-year-old Dottie McStuffins who practices being a doctor like her mother by giving her toys check-ups and fixing their ailments. The Doc McStuffins doll is available in all major retail outlets. Children, regardless of color, love this doll.
Another trend is that many Black women nationwide are taking matters into their own hands and creating Black dolls for their children and other little girls.
In 2010, Dr. Lisa was inspired to create her own doll line. "I saw a documentary where a beautiful chocolate skinned little girl said her dark skin was ugly. It broke my heart and brought tears to my eyes. I knew I had to do something."
Taking advantage of her doctorate in business and capitalizing on her years' experience teaching young women, she created the "Positively Perfect" doll line. "I want every little girl to know they are positively perfect, just as they are." Positively Perfect dolls are available at Walmart and Target. You can also find the dolls on Facebook at PositivelyPerfectdolls.
In the area of collector dolls, Mattel, home of the iconic Barbie doll, released and sold out of the Ava DuVernay Barbie twice. This doll is part of the company's "Sheroes" line which features dolls model after five inspirational women.
The "Selma" director was selected for her accomplishment as the first Black female to be nominated for an Oscar in the category of best director.
Currently, you can find the DuVernay doll on eBay; the doll originally retailed for $65. However, on eBay the bids are going ranging from $300 to $400 or more. There is no word yet if Mattel has any plans to re-issue the doll.