Katrina: A history of mistakes and missteps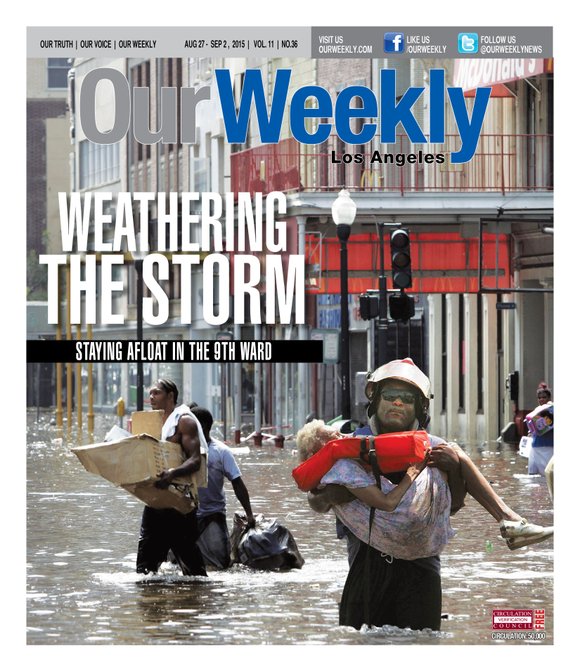 Sept. 9, 1965
Hurricane Betsy, a category 3 storm with 150 mph winds, slammed into the city, driving a surge of flood waters that topped levees and crashed through levee breaches to drown the Lower 9th Ward and St. Bernard parish. The rest of the city remained relatively
unscathed. The predominantly Black and working class Lower 9th Ward was catastrophically flooded, when the levees were breached. It was commonly believed by many of the residents and former residents that the levee was intentionally blown up by the Army Corps of Engineers in order to spare Whiter neighborhoods. Mainstream media believes blaming the government for blowing up levees is based on the 1927 decision to dynamite the levees. In Spike Lee's documentary, "When the Levees Broke," two 9th Ward residents were interviewed who were kids when Hurricane "Betsy" hit. They both believe they heard explosions and remember the rumors of someone intentionally blowing up the levees and consequently rerouting floodwater to the 9th Ward. This prevented the flooding of the French Quarter and the White community. This rumor has never been investigated.
Congress ordered the U.S. Army Corps of Engineers to build a massive flood-protection system for New Orleans. Forty years later—six months after Katrina hit—the Corps released a report in which they took blame for the levees breaking, candidly admitting that the levees were built in a disjointed fashion based on antiquated data. Much of this, the report revealed, was due to a lack of funding—resulting in a flawed system of levees. Engineers also failed to account for the region's poor soil quality and sinking land, which created more gaps in barriers.
Sept. 11, 1965
Lyndon B. Johnson visits the 9th Ward 48 hours after Betsy hits, later holding a flashlight to assess the devastation first hand. President Bush did not visit New Orleans until five days after Hurricane Katrina.
Aug. 29, 2005
Hurricane Katrina made landfall and the world was given a shocking reminder of the vulnerability of the poor. People who watched the aftermath were reminded that, while a hurricane is an act of nature, the shape and extent of its damage is largely determined by
man-made factors. For example, while more than a quarter of New Orleanians did not own a vehicle, the evacuation plan was based on residents having private transportation. Those without means of transport were to be helped by those who did (this was termed the "Good Samaritan" plan).
Sept. 1, 2005
General Russel L. Honoré—an African /Cajun American lands in the 9th Ward and takes command of the Joint Task Force Katrina troops finally sent by the federal government. Touching down in an Army helicopter with his aids, he immediately began scolding New
Orleans Police Officers and Public Safety Officers, ordering them to "lower their damn weapons pointed at civilians, while victims of Katrina cheered him on.
President George Bush is criticized for finally showing up to visit the devastated area.


A convoy of Louisiana National Guard troops and supply trucks arrives in New Orleans and distributes food and water to residents stranded at the Superdome and convention center. Congress approved $10.5 billion (U.S.) in aid for Hurricane Katrina rescue and relief, and President George W. Bush signs the bill. The United States is criticized by African American leaders for taking four days to respond to starving and dying individuals in New Orleans and other areas affected by the storm. In previous years and disasters, the United States Air Force responded to other international incidents within two days. Many believe this belated action by the federal government was a result of Mayor Ray Nagin pleading for help on a local radio station.