Across Black America week of Aug. 20
Compiled by Carol Ozemhoya. | 8/21/2015, 11:32 a.m.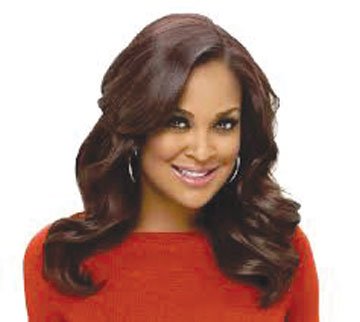 Alabama
A White police detective withstood a beating because he feared the social response, if he used his gun to stop an assault by a Black suspect during a traffic stop. That suspect—Janard Shamar Cunningham, 34—has been charged with attempted murder for pistol-whipping a Birmingham police officer. Cunningham has six prior convictions for a variety of charges, including robbery and assault. According to police, as well as numerous witnesses, although Cunningham was ordered to get back into his vehicle after a traffic stop, he grabbed the officer's revolver and began hitting him in the head with it until he stopped moving. The officer's name has not been revealed, but he has been released from the hospital. After a search by police and U.S. Marshals, Cunningham was apprehended.
California
Rep. Maxine Waters (CA-43), has endorsed easing restrictions against Cuba. "I am especially proud and hopeful today as the American flag was raised over the U.S. Embassy in Havana for the first time in (more than) 54 years," she said. "As a longtime advocate of improved relations with Cuba, who has traveled to the island several times, witnessed the desire of many Cubans to improve relations with the United States and visited their schools, hospitals and a major university—I believe that working together will be beneficial to both Cuba and the United States." Waters added that the flag raising marks the end of an era of isolation. "I will continue to fight for an end to the crippling embargo and look forward to the day when fear and mistrust are replaced by friendship and cooperation."
---
Laila Ali, a former boxer and the daughter of Muhammad Ali, hosted the 22nd Little Miss African American Scholarship Pageant Aug. 16 in Beverly Hills. Celebrity judges included actor James Pickens Jr. (ABCs "Grey's Anatomy"); talk show host Loni Love ("The Real"); reality star/singer Shanice Wilson, Ella Joyce ("Roc," "Belle's"), talk show host Ron Brewington; children's advocate May May Ali; and director/actress Saundra McClain. They were joined by producer/choreographer Lisa Ruffin. Little Miss African American (LMAA) is an educational program cleverly disguised as a pageant with a mission that is "dedicated to the intellectual success of young African American girls."
---
Urban-jazz harpist Mariea Antoinette will release a special edition of her Billboard Top 5 album "Straight from the Harp" on Sept. 25 in conjunction with receiving a Phenomenal Women in Entrepreneurship Award from the National Council of Negro Women (NCNW) in San Diego on Sept. 26. She will also perform at the annual event—the 49th annual Community Awards Luncheon at the Jacobs Center for Neighborhood Innovation on Euclid Avenue. For info and registration, visit http://www.sandiegoncnw.org/annual-community-service-luncheon.html.
---
The National Coalition of 100 Black Women Inc., San Francisco chapter, hosts "Women and Wealth" on Oct. 24 at the African American Arts & Culture Complex. Topics to be covered include women's growing financial power; financial challenges unique to women; money beliefs - do women talk enough about money?; raising financially fit children; and the role a financial adviser can play. The event will be held from 10 a.m. until noon. Get more info by writing ebp6@AOL.com (510) 579-1939) or Makidz@AOL.com (415) 665-2524.