Straight Outta Compton premiers with a bang
8/13/2015, midnight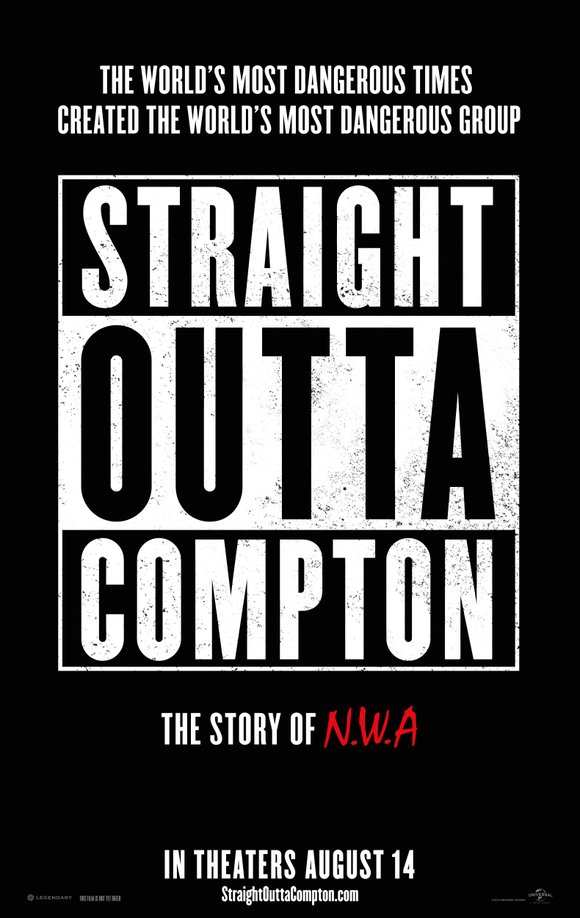 The Los Angeles premiere of "Straight Outta Compton," took place Tuesday night at LA Live's Microsoft Theater, and organizers pulled out all the bells and whistles. From skywriting "Compton" overhead to rolling out the black (rather than red) carpet to attracting all of the cast members. The event was a prime-ticket occasion. There were writers, directors, producers and stars in attendance as well as a display of 10 of low-rider cars.
The movie, exposed the heart and soul of NWA's (Niggas With Attitude) early struggle out of which came Ruthless Records, Priority Records and Death Row Records.
The film also offered a peek back into the history of how gangsta rap was created from a young African American male perspective. They produced hit after hit carving out their slice of the American pie.

These young men showed how it does not take a doctorate or secondary degree to define your innermost desire to rise up out of the ghetto in today's society. The movie also shows it's not the magnitude of the struggle, but the size of the fight and the strength of the desire in the heart of the man (men) involved in the struggle that matters.
When Easy, Dre, Lonzo andcompany came together, magic took place, lives were changed, and history was rewritten. These youg men seem to have had a finger on the pulse of a new way of expressing themselves. They took on society and all of its misfortunes, and in the process told stories as they lived them out day-by-day: dodging bullets and dealing with not only the Bloods and the Crips gangs but also the police and the FBI.

As they expressed their opinions, the beats came together to give the world the sound we have today. With drive, and the passion to create, they spread hope to the young, disenfranchised and those not connected to the wealth of the country.
We take our hats off to those five talented lyricists who were bold enough to step out and write and tell the story of their day-to-day lives on the silver screen for all to know how it began.

When it was announced that Dr. Dre and Ice Cube were teaming with Cube's long-time collaborator, director F. Gary Gray, to produce an N.W.A. biopic, many were hit with a rush of nostalgia and reminded of the first time they heard the shrewd lyrics of the West Coast's most controversial rap artists.
The excitement was overwhelming at times–with fans taking to social media to pose an endless array of questions about the production and key players involved. The most pressing question included: who would they cast to play the late-great Eazy-E?
Production on "Straight Outta Compton" was marred by controversy even before F. Gary yelled action. A casting notice for the biopic was posted online that many deemed offensive and colorist.
Black feminists called for a boycott of the film as a result, and outspoken blogger Christelyn Karazin outlined compelling reasons why 'No self-respecting Black women should pay to see "Straight Outta Compton." She explained: "The members of NWA were the fathers of gangster rap, and they're responsible for the decline of conscious hip hop and the degradation of Black women."