Young, talented, and Black
New leaders, better future . . . hopefully
By Cory Alexander Haywood OW Contributor | 4/23/2015, midnight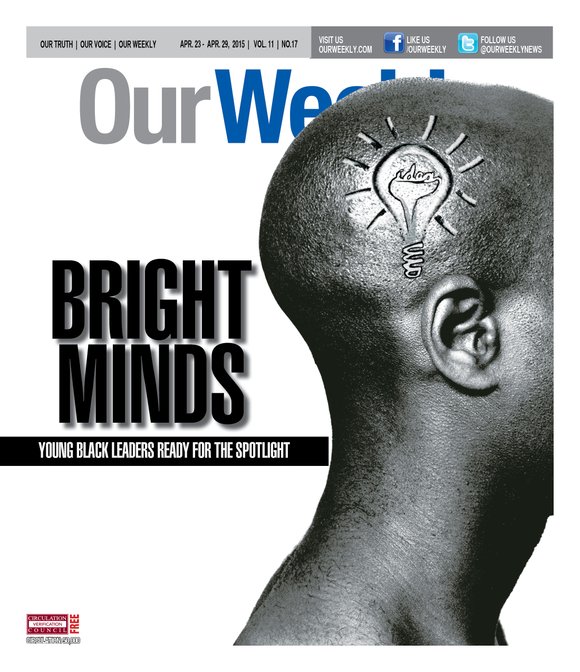 Except for the many civil rights pioneers we've come to know and revere, there has been a dearth of new leadership within the African American community. Granted, only seven years ago the country welcomed its first Black president; and it appears the Christian church continues to be a guidepost for Black believers. Nevertheless, a passing of the baton seems appropriate for these trying times.
As the dust settles from more than two years of civil unrest related to police misconduct involving the killing of unarmed Blacks males, some critics have cited a need for youth-driven leadership. The million dollar question is: who will step up to the plate and assume this mantle?
Our Weekly conducted a nation-wide search and developed a list of potential individuals ages 20 to 40 years old who stand as plausible candidates. The criteria we used to determine leadership included impact, involvement, success in motivating and galvanizing people, and being at the forefront in their respective fields.
Justin Simien, 31
Justin Simien is an American film director and writer. His first feature film, "Dear White People," won the United States Dramatic Special Jury Award for Breakthrough Talent at the 2014 Sundance Film Festival. Simien started work on what would become "Dear White People" in 2006, with inspiration for the script coming from his feelings while attending the predominantly White Chapman University in Orange, Calif. In 2012, he created a concept trailer using his tax refund as funding. With the concept trailer as a centerpiece, he launched a crowdfunding campaign on Indiegogo to raise $25,000 but he got an overwhelming response and managed to raise $40,000 instead.
The film premiered in the U.S. Dramatic Category at 2014 Sundance Film Festival on January 18, 2014. In its opening weekend the film grossed $344,000 in only 11 locations for an $31,273 per theater average. "Dear White People" also won Simien the "Audience Award" at the 2014 San Francisco International Film Festival. Simien was also named to Variety magazine's 2013 "10 Directors to Watch" list.
Ory Okolloh, 37
Ory Okolloh is a Kenyan activist, lawyer, blogger and she currently holds the position of director of investments at Redwood City, Calif.-based Omidyar Network, a philanthropic investment firm for socially conscious entrepreneurs. Okolloh formerly worked to expand Google's growth and development in Africa. In 2006, she co-founded Mzalendo (Swahili: "Patriot"), a website that helps Kenya's electorate keep track of the activities of their representatives in parliament. Mzalendo closely monitors and analyses every bill, every speech and every member who passes through Kenya's parliament, and helps promote transparency and accountability in government.
When Kenya was engulfed in violence following a disputed presidential election in 2007, Okolloh helped create the website Ushahidi (Swahili: "Witness"), that collected and recorded eyewitness reports of violence using text messages and Google Maps.
In 2003, Okolloh began a blog, kenyapundit.com. She used her new platform to encourage people to get involved in changing their world. She recognized that talking is only a small part of achieving change, and encouraged people to take action to bring about progress.