NFL player suing BofA for $20M losses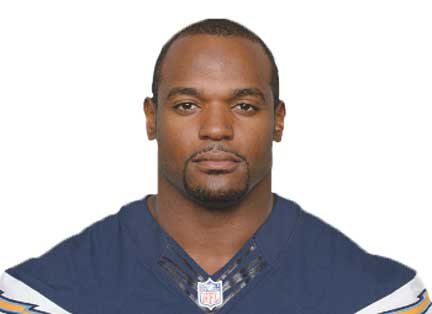 Dwight Freeney was living the American dream. He starred as a football player in high school, college and was drafted to play with the Indianapolis Colts. He later played for the San Diego Chargers and is now a free agent. Along the way, Freeney scored several multi-million dollar contracts. Unlike many players, Freeney was careful with his money and was able to amass a small nest egg which he chose to invest with Bank of America (BofA,) one of the nation's premier financial institutions. He chose BofA because it was a safe place for his money and he thought it had a great reputation. Bank of America is the second largest bank in America and in 2010 Forbes magazine listed it as the third biggest company in the world.
But that's when Freeney's dream became a nightmare. Freeney was recruited by a Bank of America team of wealth managers that included Michael Bock, senior vice-president of Global Wealth and Investment Management. He assigned Freeney's finances to a wealth management team headed by BofA employee Eva Weinberg. Weinberg, who was Bock's ex wife, in turn introduced Freeney to an outside consultant for the team, a high-roller, who went by the name of Michael Millar. (Millar was actually Weinberg's boyfriend.) However, Millar's real name was Michael Stern and he and Weinberg were, in effect high-level con artists. Stern was known in Miami, Fla. as a financial predator, who had filed for bankruptcy, bribed city officials and been involved with several failed real estate deals. Bank of America also failed to disclose that Weinberg, their employee, was being sued for $400,000 in bad checks.
"The bank (BofA) got in touch with Dwight's financial advisor," said Akili Nickson, who is one of Freeney's attorneys. "Dwight met the entire team. The bank did it through their employees."
However, instead of managing Freeney's money, Weinberg and Millar/Stern engaged in an elaborate scheme. This involved transferring Freeney's money to offshore accounts, using his money to rent mansions and even charging him for a jet they had leased and operated in his name.
The scheme went on for two years and eventually cost Freeney more than $20 million. It was finally revealed when he notified the FBI of his suspicisions. The resulting investigation eventually lead to Stern and Weinberg being jailed on federal charges, but Bock is still employed with BofA. Stern was sentenced to five years in jail, Weinberg only did six months.
Jeff Isaacs, who is one of the attorneys representing Freeney, describes the case as a "very sophisticated scheme." According to Isaacs, Bank of America has refused to apologize for their actions or offer to compensate Freeney for his financial losses and that's why he has decided to file suit against them.
In an emailed statement, BofA spokesman Bill Halldin denied any responsibility for the fraud.
"Although we sympathize with Mr. Freeney as the victim of a crime, the bank had nothing to do with the criminal scheme," Halldin said. "The two people responsible for this wrongdoing have already been convicted. The primary wrongdoer never worked for the bank or any of its affiliates and the other person committed her criminal conduct after she left Merrill Lynch in 2010."