Lancaster Grand Prix promises downtown thrills and excitement
Annual event attracts thousands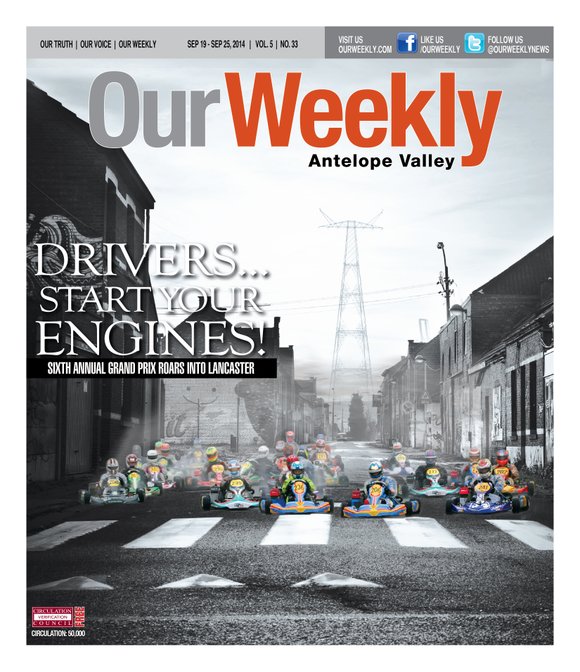 The three-day schedule will follow generally last year's timetable with pit parking and registration taking place tentatively Friday morning at 10 a.m., followed by the first of several VIP practice runs beginning at 1 p.m. The BLVD Association heat is tentatively scheduled for 3 p.m.; practice for the Mayor's race starts at 7 p.m. and the corporate challenge will begin at 8 p.m.
Gates will open and registration will take place from 6:30 to 7:30 a.m. on Saturday. Opening ceremonies are tentatively scheduled for 11:30 a.m. and the street festival will get underway by noon. The popular car show will begin 4 p.m. and the first of several VIP heats will begin at 4:30 p.m. and continue through 7 p.m. The BLVD Champ final is tentatively set for 8 p.m., and trophies will be awarded for the top classic cars at 8:30 p.m.
Racing fans can enter the gates at 7 a.m. on Sunday and witness several practice sessions and various heats throughout the morning. Primary races will begin at 12:30 p.m. with podium presentations taking at 3:30 p.m. All times within the three-day schedule are subject to change.
Local sponsorship is a vital aspect of the Street of Lancaster Grand Prix. City officials attest that those corporations opting to sponsor a car or spectator event can reap the benefits of increased business exposure. Many past sponsors have reported a net return on investment as a result of increased tourism to Lancaster and the general vicinity.
The United States Pro KART Series (USPKS) completed its second season in mid-August at New Castle Motorsports Park in Indiana. Dylan Tavella was one of the season's most successful drivers, claiming the U.S./Rotax Max National Championship and the USPKS Series championship. Among last year's most successful teams at the Streets of Lancaster Grand Prix were 2Wild Karting, Mike Manning Karting, Pure Karting, Phil Giebler Racing, Leading Edge Motorsports and Buddy Rice Karting. Prior to the Streets of Lancaster Grand Prix, many of the drivers likely participated in the Lake Elsinore Storm "Temp Track" event early this month. The annual awards banquet for drivers, teams and sponsors will take place on Oct. 25 at the Riverside International Automobile Museum.
KART racing ("karting") is similar to open-wheel motorsport racing with small, open four-wheel vehicles usually competing on a scaled down circuit. Many of today's biggest names in Indy, Formula 1 and Formula A racing began in KART racing. Don't let the small size fool you . . . speeds have been known to reach just over 110 miles per hour.
Go Kart Manufacturing Co. in 1958 was believed generally to be the first American firm to make KARTS, although McCulloch (the famous chain saw manufacturer) made the first engines in 1959. Later, motorcycle engines were adapted for KART use. Chassis are steel tube, but the real challenge in manufacturing is to develop a flexible chassis because the little vehicles have no suspension. KART chassis are classified in the United States as either "open," "caged," "straight" or "offset." So-called "open" KARTS have no roll cage, while "caged" KARTS (driven primarily on dirt tracks) do have a roll cage that surrounds the driver. The driver sits in the center in a "straight" chassis, and in "offset" cars, the driver will sit on the left side.