Multi-talented filmmaker William Greaves dies
Career encompassed acting, directing, writing, editing and producing
By Burney Simpson | 9/4/2014, midnight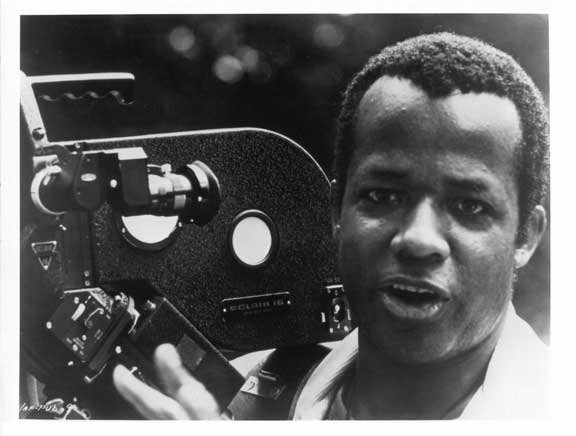 Special to The NorthStar News & Analysis
William Greaves, an Emmy-winning filmmaker who made more than 200 documentaries and several groundbreaking experimental films in a career spanning seven decades, died Aug. 25 at the age of 87 in Manhattan, N.Y.
Greaves began his film career in the 1940s in front of the camera as an actor. He studied at The Actors Studio with Marlon Brando and Shelley Winters, and joined the American Negro Theater, where he worked with Sidney Poitier and Harry Belafonte. Greaves acted in movies with all-Black casts, "A Miracle in Harlem," and "Souls of Sin," but chafed at the stereotypical roles he was asked to play on Broadway and in mainstream films.
In 1952, he moved to Canada where he worked for the National Film Board and got hands-on experience behind the camera as a producer, writer, and director. He returned to the U.S. in the 1960s and formed his own firm, William Greaves Productions, primarily making documentaries, including "Still a Brother: Inside the Negro Middle Class," "Ali, The Fighter," and in 2001, "Ralph Bunche: An American Odyssey." Greaves occasionally ventured into fiction films, producing the Richard Pryor vehicle "Bustin' Loose" in 1981.
In 1968, Greaves was actor, director, writer, editor, and producer for the fiction and documentary hybrid "Symbiopyschotaxiplasm." The film was barely released in its day, but gathered followers over the years while playing at film festivals and museums. In 2006, the film was released in a double-CD package by arts cinema firm The Criterion Collection.
Greaves was nominated for four Emmys during his career, winning in 1969 for his work as a host and producer of "Black Journal." In 1980, Greaves was inducted into the Black Filmmakers Hall of Fame, and in 1986 he received a Life Achievement Award from the Association of Independent Video and Filmmakers.
Greaves was born in Harlem in 1926, as one of seven children. He graduated from Stuyvesant High School and studied engineering at City College of New York before leaving to become an actor. In 1959, Greaves married fellow filmmaker Louise Archambault. They had three children.