Turkey Talk: Take leftovers beyond a sandwich
Inspired ideas for day two turkey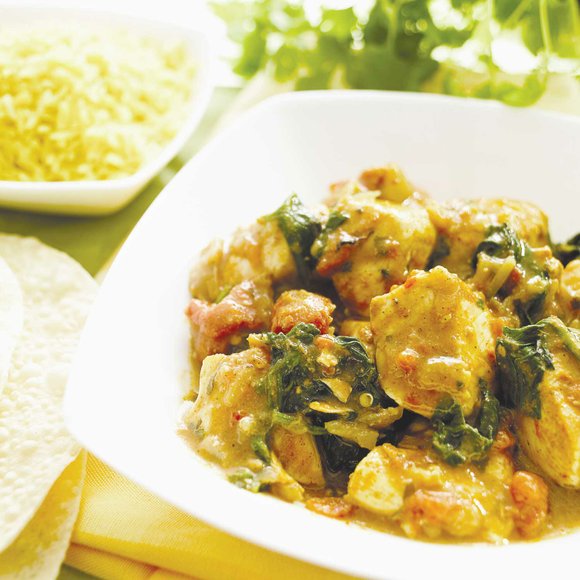 After spending hours roasting your turkey to perfection, it (and you) deserves more than a sandwich the day after. With a little creative preshopping and stocking of refrigerators and cupboards, you can take your day two turkey from boring to amazing and nutritious.
Enjoying delicious meals doesn't have to mean blowing the bank on calories. Simple, fresh ingredients that are full of nutrition and flavor can take leftover turkey to a different level, says Marisa Paolillo, nutritionist with NuVal.
When planning for the big harvest meal (and the day after dishes to follow), you can rely on tools such as the NuVal Nutritional Scoring System. Many grocery retailers now provide these scores on the shelf tag to help shoppers find more nutritious food choices. Based on a scale of 1 to 100, foods and beverages are scored based on their nutritional content, with the most nutritious choices scoring highest.
The experts at NuVal suggest putting these power packed foods on your pre Thanksgiving grocery list. Both fresh and nutritious, these ingredients can create new menu options for turkey leftovers.
Spice it: Pair reheated turkey with baked spiced apples. Core and slice fresh apples (NuVal 100) and combine with raisins (NuVal 88), chopped pecans (NuVal 71), cinnamon and lemon. Roast for 30 minutes at 375 degrees. No need to add sugar. The apples provide all the sweetness you need.
Wrap it: For a lighter take on the traditional leftover turkey sandwich, chop cold turkey in small pieces and layer with raw vegetables, avocado (NuVal 88), mustard, Romaine lettuce (NuVal 100), tomatoes (NuVal 100), sliced red or green bell peppers (NuVal 100), shredded carrots (NuVal 100) and cucumbers (NuVal 100) in a tortilla wrap.
Curry it: Need a quick 30 minute post Thanksgiving meal that is both savory and sweet? NuVal's pick is curried turkey with raisins and mushrooms. The recipe works really well with leftover turkey and it's simple to make. The meal combines protein rich turkey with the earthy flavors of mushrooms and the sweet, spicy tones of raisins and curry.
Find more recipes and ideas for nutrient rich ingredients to spice up your holiday dishes at www.nuval.com.
Curried turkey with raisins and mushrooms
1 1/2 teaspoons extra virgin olive oil (NuVal 18)
12 ounces boneless, skinless turkey breast diced
into one inch cubes (NuVal 57)
2 cups fresh white mushrooms (NuVal 100)
2 cups sliced cremini mushrooms (NuVal 100)
1/2 medium red or green bell peppers, chopped
into squares (NuVal 100)
2 cups chicken or turkey broth
1 cup raisins (NuVal 88)
2 cups instant whole grain rice (NuVal 91)
1 1/2 tablespoons curry powder
Basil leaves, chopped (NuVal 100)
Heat extra virgin olive oil in large sauté pan. With heat on medium high, heat up leftover turkey in pan. If turkey is raw, cook turkey strips at least five minutes.
Add mushrooms and peppers and cook for three to four minutes. Add broth. Mix in raisins, rice and curry powder. Bring to boil then reduce heat and cover. Simmer until rice is done.
Fluff with fork, remove from heat. Let sit three to five minutes and garnish with basil before serving.