AV commuters may soon have easier trips in and out of town
Welcome relief for weary drivers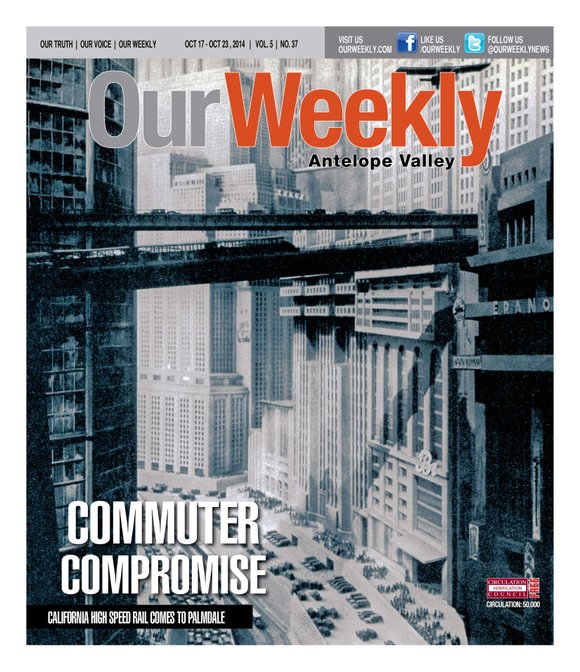 Travelers from the Antelope Valley have for years been popularly referred to as "extreme commuters." In fact, the commute from Palmdale into Los Angeles may be considered among the worst nationwide in relation to time spent, route efficiency, road quality and, most of all, money.
Gas prices are relatively similar across Los Angeles County suburbs; there's only a four-cent difference per gallon between the most expensive and the least expensive enclave. But since drivers in Los Angeles County spend so much time on the road, even the smallest price differences can result in a big hit on the pocketbook. The proof is on the roadway, particularly Highway 14, which for years has provided the only access to Los Angeles from the Antelope Valley. The average commute time for Palmdale residents to most other parts of the county is almost twice as long (about 80 minutes), not allowing for traffic jams. Taking insurance into account (roughly $1,100 per motorist) and gas (holding steady at around $3.96 per gallon), wear and tear on the vehicle traversing aging roadways, and you can see why it is so important for cities in the Antelope Valley to curtail commuter costs as much as possible.
Palmdale has been addressing this dilemma for several years. The city is working on projects that will help determine its future transportation, housing and livability options. Last month, Metro awarded a $400,000 grant for the city's vaunted Transportation Oriented Development project (TOD3) which will augment the design plans in the vicinity of the Palmdale Transportation Center. And it finally passes political muster, the much-anticipated California High Speed Rail project will be designed to have a depot in Palmdale.
"We are very excited to begin work on projects that will help pave the way for Palmdale to become an innovative leader for TOD within the Antelope Valley, Los Angeles County and Southern California," said Palmdale Mayor Jim Ledford. "These studies will help us make the decisions that will assist us in the development of our intermodal transportation hub, which will consist of two high speed rail systems, Metrolink, two freeways, an airport, Amtrak, and Antelope Valley Transit Authority (AVTA) bus service, as well as housing and amenities that will be part of the surrounding areas."
Grants address transportation needs
Recently, the Southern California Association of Governments (SCAG) awarded a $100,000 grant for Palmdale's Avenue Q Feasibility Study which will determine the practicality of developing the Avenue Q Corridor. All of the studies, grants etc. are geared toward helping Palmdale take the next step toward implementing the approved 2012-2035 Regional Transportation Plan/Sustainable Communities Strategy. Both the TOD and the Avenue Q Corridor projects are expected to be completed by 2017.
There is minimal access to public transportation in the Antelope Valley, particularly for the roughly 71,000 residents who commute daily into greater L.A. Some 38,000 or so motorists may spend up to two hours attempting to travel just 78 or so miles, a daily feat which local officials declare has a dreadful impact on the economy. City officials say there are too many people stuck on the roadways long after the workday is complete; this is the typical "downtime" when these residents could be shopping, interacting with the community, spending time with family or, most vital to today's household budget, saving gasoline.