Coming soon: Help with the 're-up'
New partnership between state, California Endowment will provide help with Medi-Cal
By McKenzie Jackson | 10/2/2014, midnight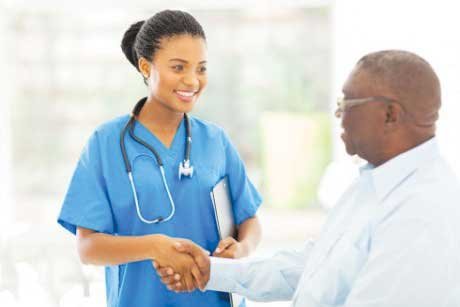 Individuals and families that are having issues renewing Medi-Cal coverage can count on more assistance in 2015.
On Sept. 25, Gov. Jerry Brown signed legislation that ensures the California Department of Health Services receives up to $12 million in funding to help families renew their Medi-Cal assistance. Senate Bill 18 requires the state to accept a $6 million grant from the California Endowment and seek matching federal funds for this purpose. Dr. Robert K. Ross, president and chief executive officer of the Endowment, said the private health foundation, which aids underserved communities, is pleased that Brown put his signature on Medi-Cal renewal support bill.

"The Medicaid application process is, as a general rule, unfriendly and stigmatizing for consumers, and we strongly believe that attention must be paid as much to renewals as to first-time enrollees," he said. "National and state data reveal there is a tremendous churning phenomenon in Medicaid, and this does not serve the health and well-being of the population served."

Brown's signing of the health service legislation comes after months of frustration felt by tens of thousands low-income Californians trying to renew their Medi-Cal service, which is the state's medical insurance safety net.
The problems experienced by individuals renewing Medi-Cal have stemmed from the forms they had to fill out in order to keep their annual service. Due to the Affordable Care Act, commonly known as Obamacare, the Medi-Cal renewal forms became too complex, confusing, and lengthy for many. The four-page document is filled with questions re-enrollees were not used to answer, such as queries about tax information.

When SB 18 goes into effect Jan. 1, the money it provides will fund resources to community groups that can assist people with renewals. The finances will go toward making it possible to provide in-person assistance and create certified enrollment assistors positions for communities that need them.

The SB 18 money will also help state and county workers focus on reducing the state's significant backlog of nearly 350,000 Medi-Cal applications.
"This bill allows more community-based organizations to help with Medi-Cal renewals during a challenging time," said Evan Westrup, a spokesman for the governor's office.

One of SB 18's co-authors, Sen. Mark Leno of San Francisco, said in a statement that the $12 million will be used to help Medi-Cal users keep their health service.

"We want to ensure that eligible Californians do not have a gap in coverage, which might force them to forego important medical care" he said. "Keeping eligible California families enrolled in Medi-Cal saves us money in the long run. It's a win-win solution."

Elizabeth Landsberg, director of legislative advocacy for the Western Center on Law & Poverty, a SB 18 sponsor, said the bill's goal is to keep eligible households in enrolled in Medi-Cal.
"Keeping families enrolled not only provides needed access to medical services, but also reduces administrative costs due to avoidable enrollment turnover," she said.
Medi-Cal gives enrollees health benefits at either low or zero costs. The coverage highlights prevention-oriented health care that promotes health and well-being by offering 21 managed and county-specific health plans such as Anthem Blue Cross, L.A. Care, and Molina. The low-income health program is open for anyone over the age of 18 earning less than 138 percent of the federal poverty level, meaning $15,856 for a one-person household and $32,499 for a family of four. According the San Francisco-based Public Policy Institute of California, as of 2011 the poverty rate of California was 16.9 percent. African Americans have a poverty rate of 24.2 percent, the highest in the state.

Said Ross of the California Endowment: "Medi-Cal expansion and the ACA implementation are the cornerstones for a healthier future in communities of color in our state."