Candidates line up to run for open Senate seat
Hall, Bradford post key endorsements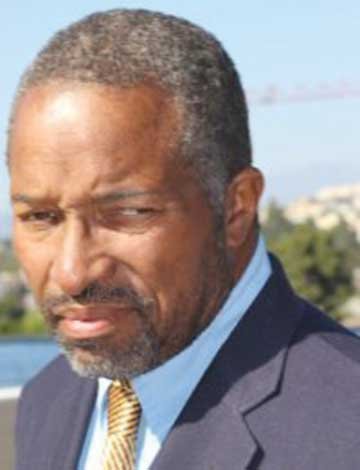 Despite the fact that Gov. Jerry Brown on Friday announced a special election on Feb. 10 to fill the 35th District seat vacated when Rod Wright was convicted and sentenced to jail time for voter fraud, at least two people have publicly indicated that they intend to run for the two years left on the term—Assemblyman Steven Bradford and Assemblyman Isadore Hall.
Perennial candidate Mervin Evans has also taken out nomination papers to run for the seat.
Interested individuals have until Oct. 17 to file nomination papers. The primary will be held Dec. 9.
The 35th District represents the communities of Carson, Compton, West Compton, Gardena, Harbor City, Hawthorne, Inglewood, Lawndale, Lennox, Long Beach, Los Angeles, San Pedro, Torrance, West Carson, Watts, Willowbrook and Wilmington.
Compton Assemblyman Isadore Hall III threw his hat into the ring shortly after Wright resigned from the Senate and has been steadily amassing support from unions, local elected officials and even one of the state's most storied politicians—former Assembly Speaker Willie Brown.
Hall, who currently represents the 64th Assembly District was first elected to state office in 2008 and succeeded Mervyn Dymally. First elected to public office to serve on the Compton Unified School District, Hall has also been a member of the municipality's city council.
Gardena Assemblyman Steven Bradford also announced his intent to run for the vacant Senate seat. Currently representing the 62nd District, Bradford was first elected to the Assembly in September 2009 to fill a vacancy when Los Angeles City Councilman Curren Price resigned to serve in the California Senate.
Prior to his election to the state legislature, Bradford spent 12 years as a member of the Gardena City Council. He was the first African American elected to that body.
Like Hall, Bradford will enter the Senate race with a laundry list of supporters including former Congresswoman Diane Watson.