Lynch, Harris, Lacey: Latest icons for American girls
Leaders in county, state, and the national government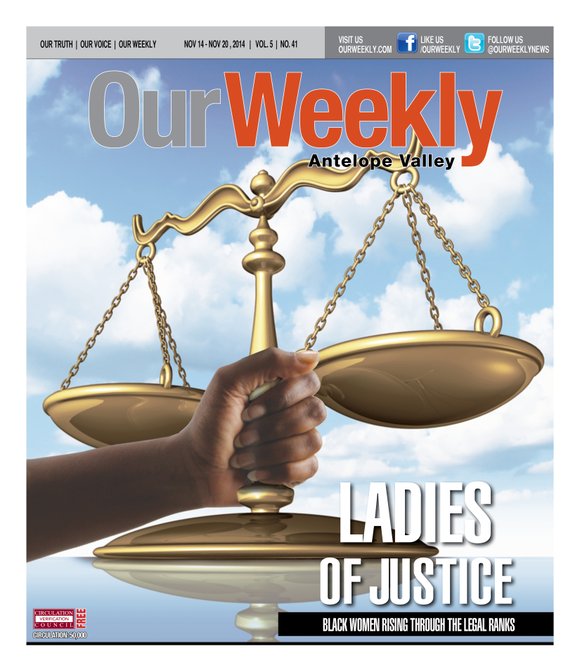 President Barack Obama's nomination Nov. 8 of veteran prosecutor Loretta Lynch for the position of attorney general may mark a bigger social milestone than his 2008 election to the White House.
If confirmed, Lynch, the U.S. Attorney from Brooklyn, N.Y., will join California Attorney General Kamala Harris and Los Angeles County District Attorney Jackie Lacey as one of the most nationally prominent and influential African American women in the legal profession.
Since the nation's founding, such local, state and federal positions have traditionally been occupied by White men. Political allegiance usually takes a back seat to serving as any region's highest law enforcement officer. This happens despite the fact that California and many other states have, since the beginning of the new century, made decided shifts to more socially inclusive political philosophies, and that the Obama Administration advocacy of the disenfranchised may lie in stark contrast to the newly elected conservative congressional majority.
Some analysts are calling Lynch a surprising pick since she is not particularly well known. If confirmed, she'll be the second woman to serve as U.S. Attorney General following Janet Reno.
Lynch: Quiet effectiveness
The 55-year-old Harvard Law School graduate, a respected prosecutor within the circle of confidants of outgoing Attorney General Eric Holder, is known as a tough arbiter when it comes to prosecuting white-collar crimes as well as being a staunch advocate of diverting first-time drug offenders into rehab, and focusing on job diversion programs as opposed to the popular "Three Strikes" philosophy of punishment. In a possible hint that Lynch came highly recommended by Holder, the nation's first Black attorney general, she sat with him last week at a Brooklyn ceremony highlighting the efforts to divert the aforementioned low-level drug offenders into "drug court" and/or rehab.
Lynch, a native of Greensboro, N.C., and appointed by President Obama in 2010 as U.S. attorney for the eastern district of New York., came to prominence during her second tenure at one of the nation's busiest federal districts. Her office won convictions in a thwarted al-Qaida-sanctioned plot to attack New York City subways in 2009, and she once charged the head of a Mexican drug cartel with 12 counts of murder. Lynch was a chief assistant U.S. attorney and was a member of the trial team that sent former New York City policeman Justin Volpe to prison for 30 years without the possibility of parole after he was found guilty of shoving a broomstick through the colon of Haitian immigrant Abner Louima in a Brooklyn precinct restroom in 1997. More recently, Lynch's office brought tax evasion charges against Rep. Michael Grimm (R-New York) who is scheduled to go on trial next year.
Lynch was first appointed and served from 1991-2001 then left the office for private practice and was re-appointed to the same position in the eastern district in 2010.
Behind the scenes, Lynch has won respect for dedicating much of her career to law enforcement without the desire for added publicity. Her supporters are vocal about her ability to capably serve in the nation's capitol.