Stevie Wonder to receive Presidential Medal of Freedom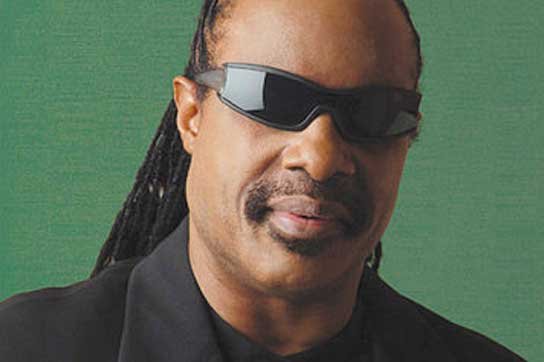 Meryl Streep, Stevie Wonder and Tom Brokaw are among the latest Americans tapped to receive the Presidential Medal of Freedom. Stevie Wonder is one of the world's most gifted singer-songwriters. Wonder has created a sound entirely his own, mixing rhythm and blues with genres ranging from rock and roll to reggae, and demonstrating his mastery of a range of instruments, styles, and themes. He is also a Kennedy Center Honoree, a member of the Rock and Roll Hall of Fame, and winner of 25 Grammys and an Academy Award.
The performers and former NBC and KNBC in Los Angeles anchor Brokaw will join 16 others at the White House on Nov. 24, 2014 for a ceremony marking their achievements. The medal is the highest honor granted to civilians in the U.S. and honors contributions to U.S. security or national interests, to world peace and cultural achievement, and other significant public or private endeavors.
Musical theater composer Stephen Sondheim ("Send In The Clowns") and actress Marlo Thomas ("That Girl") will also receive the award. Choreographer Alvin Ailey, who died in 1989, will receive the medal posthumously. So will former Rep. Edward Roybal of Los Angeles, who founded the Congressional Hispanic Caucus.
Those being honored also include slain civil rights activists James Chaney, Andrew Goodman and Michael Schwerner, who were killed during their work in an historic voter registration effort in Mississippi in 1964.
Rep. John Dingell of Michigan, the longest-serving congressman in American history, will receive the award, as will Ethel Kennedy, the widow of former Sen. Robert Kennedy. Native American activist Suzan Harjo and former Reps. Abner Mikva of Illinois and Patsy Takemoto Mink of Hawaii are also on the list which includes author Isabel Allende, scientist Mildred Dresselhaus, golfer Charles Sifford and economist Robert Solow.