Child adoption: One of life's most unexpected miracles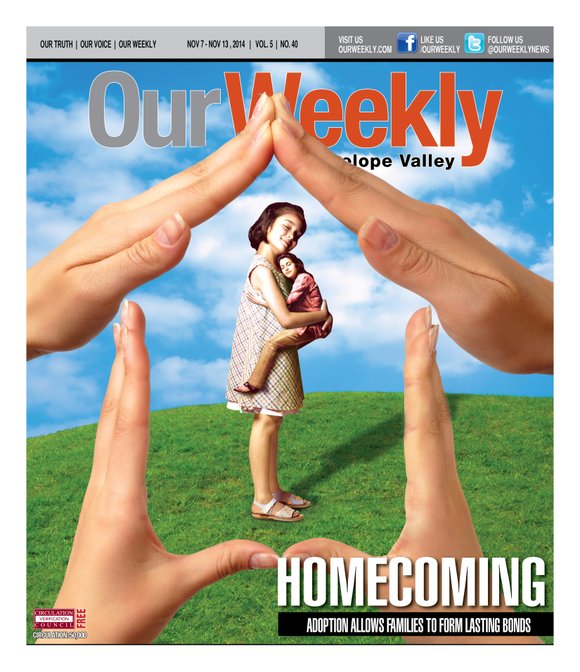 Adopting a child can be one of the most momentous events to ever bless a household. Every year in the United States, tens of thousands of infants, toddlers and teens are welcomed into warm and supportive families. Los Angeles County is one of the nation's leading regions for adoption as the Department of Children and Family Services (DCFS) embarks yearly to find loving homes for those who simply need a guiding hand navigating a previous life sometimes devoid of joy and hope into one that promises familial love and kindness. Inner Circle Foster Care and Adoptions Services in Palmdale is one of the county's many adoption agencies.
With November serving as National Adoption Month, the need for permanent family structure is more vital than ever. Adoptive parents provide their prospective sons and daughters with the security and stability of a safe environment, and also offer an opportunity for youth to learn, grow and achieve their full potential. Every year the Adoption Division of the DCFS hosts festivals that are designed to provide an informal, relaxed and playful environment in which to introduce pre-qualified prospective parents with so-called "hard-to-place" children in the foster care system. Last year out of the approximately 185 families and the 261 children that attended these county-wide gatherings, about 115 children were matched with families as a direct result of attending one of the festivals. Some successful matches included up to seven children being adopted by one set of parents, thereby ensuring that the siblings will grow up together in the same home. This year the DCFS has hosted seven "Operation Children" events, including a Black Adoption Festival in June.
The DCFS operates another independent adoption program in which the birth parents select the family for the child and places the child directly with the selected family. (There are many reasons why birth parents put a child up for adoptions including poverty; and age of the parents—in the United States for example, people under 18 who give birth are generally not considered a legal guardian of the infant.) This procedure involves the birth parents having direct and previous knowledge of the prospective new parents; the DCFS is not involved in the initial placement of children in independent adoptions. The organization does educate the prospective adoptive parents and the birth parents regarding the laws pertaining to their rights in an independent adoption. Extensive research is undertaken by the DCFS to ensure the safety of the children, as well as provide referrals to various community resources to strengthen families thereby helping to prevent children from entering the welfare system.
The United States does not have a central source for tracking the number of adoptions that occur each year. However, data published in 2009 by the Child Welfare Information Gateway, an organization under the auspices of the U.S. Department of Health and Human Services (HHS), suggested that about 136,000 children were adopted in the United States the previous year in all types of adoptions, including foster care, inter-country and private baby adoption scenarios. Although the number of adoptions has increased, the adoption rate per every 100,000 American adults (persons 18 years and older who became adoptive parents) has actually decreased, falling from 61.5 percent in 2000 to 58.3 percent in 2008, representing a decline of about 5 percent. Adoption from foster care accounted for 41 percent (55,300) of all 2008 adoptions; in 2000 foster care adoptions accounted for roughly 40 percent of all adoptions. Adoptions in California in 2008 accounted for a little more than 12,000 cases, including all private, public and inter-country adoptions. Last year there were about 104,000 children in the nation's foster care systems who were ready for adoption, according to the website Adoptuskids.org.