Todd Rogers understands the policies and practice of policing
By Robert Gillard OW Contributor | 5/29/2014, midnight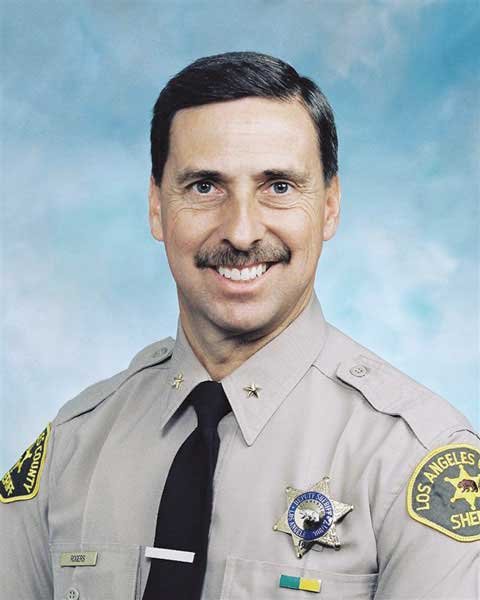 Assistant Sheriff Todd Rogers has been in law enforcement for the past 29 years. During that time, he's seen a lot of issues plague the Los Angeles County Sheriff Department including cronyism, corruption, prison realignment and inmate abuse.
Rogers' law enforcement philosophy revolves around what he calls the four pillars: prevention, intervention, suppression and rehabilitation. It is through an emphasis on these four areas that he aims to see change in ways where other strategies have failed.
"We cannot arrest our way out of crime and disorder in our neighborhoods," said Rogers, who currently oversees the department's $2.8 billion budget and all personnel training operations.
He says it's important for law enforcement to solve the problems that are important to people in the neighborhoods the agency serves.
While working as a captain at the LASD station in Carson, Rogers implemented a community policing strategy after forming a partnership with Carson residents.
"We lowered crime and, at the same time, gained the support of our community who trusted us," said Rogers, who has a master's degree in criminal justice from Cal State Dominguez Hills, and has been noted for establishing a Law Enforcement Assisted Diversion (LEAD) program in Carson to battle the growing problem of youth crime. He did this, in part, because he sees gang involvement and criminal behavior as a public health problem.
As part of this program, Rogers had full-time deputies partner with community-based organizations to work with troubled youth and their families to keep the young people from embarking on a life of crime. Since it beginning in 2006, Rogers said the program has impacted more than 800 lives. He points out that 65 percent of youth involved in LEAD made a "180 degree turn," while another 10 to 15 percent saw some noticeable improvement.
Part of the reason for Rogers' success in Carson was his willingness to engage with community members. Through conversations sparked in townhall meetings, Rogers said he was able to build trust and mutual respect.
In addition to his role in the sheriff's department, Rogers has been a member of the Lakewood City Council since 2001, and was elected mayor earlier this year. He stresses that this political experience has made him a better policeman and a better police executive. "It makes me understand not only the system, the cost model, and all the technical aspects but also our obligations to provide service."
If elected sheriff, Rogers says that his first directive would be to develop a comprehensive assessment of all of the commands in the department. He would also like to implement a comprehensive community policing strategy at each of the LASD patrol stations.
For years the sheriff's department has been marred by allegations of rampant abuse of jail inmates. Rogers said these offenses stem from lack of leadership.
"We had another sheriff who was telling people they could operate in a gray area pushing the bounds of legality," Rogers said. "And some deputies took that as a green light to do whatever they felt they had to do."
Although old habits are often hard to break, Rogers has high expectations for the department to improve. He intends to set new standards that will lead to renewed public trust. "If you can't maintain that standard, you're going to have to get another job."