The Promise of Colombia
Beyond the Rhetoric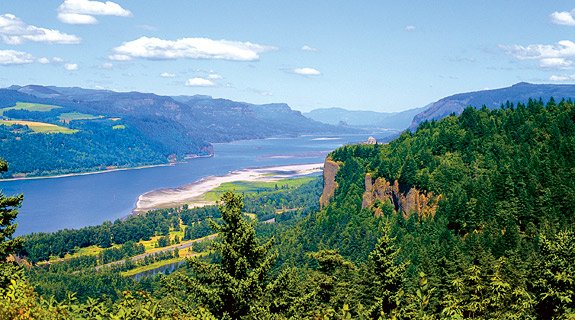 Where do I begin to tell the story of our trade mission to the beautiful nation of Colombia? It had been in the planning stage for more than 14 years. It began when Oscar Gamboa, who works for the government, came to our office in Washington, D.C., and met with Charles DeBow. There would be numerous communications with Oscar and others but we never solidified anything because we were preoccupied with African nations.
Then, last year at our trade mission to the Dominican Republic, Juan Camilo, a consultant for the Colombian president, and Luis Playonero, president of the newly-formed African American Chamber of Commerce for Colombia (Camara Comercio Afro Americana de Colombia) came to get a firm commitment from us to visit their nation and formally kick off their new chamber. We pledged to do it.
We would later decide a date and began developing the content and itinerary. Juan would be the champion on their side and Chuck would be the driver for the NBCC. We decided to do it this month, despite this being the rainy season for Colombia. This is the time of the year they get more rain than any other period. But that didn't scare us because we learned when we went to Costa Rica that the term meant some rain each day but no serious storms by any stretch of the imagination. Thus, we flew to the nation on Sunday, May 18, with a team of 24 people. Our hosts, who had put a promising itinerary together, met us at the gigantic Bogota International Airport.

Bogota is a city of 7.5 million people similar to the size of Chicago or Los Angeles. It is high in the mountains with an altitude of 12,000 feet, more than double the height of Denver. You can immediately feel it when you land. At first, it was a little annoying having to take deeper breaths but after a day it began feeling normal.
The very first thing you see are Blacks walking around everywhere. Colombia has the second largest Black population in South America, behind Brazil. However, Blacks in Colombia certainly are in more prominent positions than our Brazilian brothers and sisters.
It immediately became clear to us that our Colombian brothers and sisters meant business. The federal representatives we began meeting immediately started showing us projects that are coming up and invited us to join in and also tell all of Black America there is opportunity for them. They want our experience, portfolios and "muscle" to pair up with their aspiring Black entrepreneurs and move forward. The government is quite willing to do what it has to do to make this a success and a permanent relationship between Black Colombia and Black America, a partnership that will make both nations stronger and secure.
Most of our Colombian brothers and sisters had either traveled extensively or lived a few years in America. More than a few had degrees from American colleges and universities. We were challenged and had to start a sharp learning curve. They knew this and were patient. We had meetings in the executive building for the President of Colombia.