Dishonoring our vets
Counting the Cost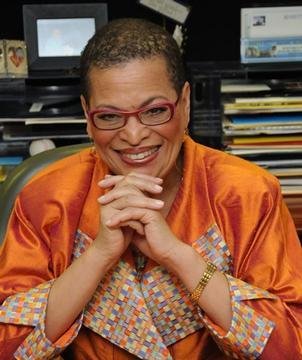 The last Monday in May, Memorial Day, was designed to honor those who died in service to our country. It is tragically ironic that around the same time we are honoring and remembering the dead, we are learning about deficiencies in the Department of Veteran's Affairs that negatively affect the quality of life for those who were injured during their term of service.
Allegations that many veteran's hospitals and medical centers do not assist those veterans needing medical care within the mandated 30 days are troubling. Some say that the lengthy waits may have been a factor in the deaths of as many as 40 veterans. The access problem is compounded by poor record-keeping at some veteran's hospitals; making it impossible to verify how many veterans waited for medical attention and the length of their wait.
The controversy has led to calls for Veterans Affairs Secretary Eric K. Shinseki to resign, but it is unclear whether his resignation will serve any but a symbolic purpose, if the medical treatment of veterans does not change substantially. In this highly partisan environment, it makes no sense for the White House to offer Shinseki's head on a platter to satisfy the hyper partisanship of growling Republicans. Veterans, and those who represent them in Congress, come from all parts of the political spectrum. It ought to be in everyone's interest to improve access to healthcare for them.
There are also other issues regarding fair and compassionate treatment for veterans that must be considered. The recent killings at Fort Hood, Texas, suggest that there is insufficient focus on mental health issues for our military, with the rate of Army suicides doubling between 2004 and 2009. Many veterans say that one of their stressors is the inaccuracy involved in evaluating their disabilities that have come as a result their service.
Missing limbs, impaired mobility, extreme stress and insomnia are all factors included when a monthly disability check is calculated. Many take issue with the evaluation, and challenging an evaluation may take several months (or even years). Even inaccurate claims are difficult to obtain for some veterans. More than 611,000 claims were backlogged (which means veterans had waited for more than four months for their claims to be processed.) The number dropped this year to 344,000 claims, which is still too many veterans waiting too long for help.

The recent exposure of long waits for medical treatment just scratches the surface of the way that veterans are welcomed back into our society. Military skills are not easily converted to civilian labor force skills; unemployment rates for recent veterans (those serving since 2001) are often high–9 percent for veterans, compared to 6.3 for the entire population. President Barack Obama has urged private sector employers to give priority to hiring veterans who have returned from Iraq and Afghanistan, but unemployment rates, though falling, remain high. Minority and women veterans had even higher unemployment rates, and often greater challenges.
More than 58,000 veterans are homeless, representing about 12 percent of the homeless population. More than half have disabilities or mental health problems. As many as 70 percent have substance abuse problems. There would be fewer homeless vets, if the mental and physical health needs of veterans were addressed when these soldiers leave the military.
When soldiers return from fighting for our country, they face a new battle–a fight to be treated fairly. That means shorter waits for medical attention, more focus on mental health issues, more assistance reentering the job market, and more counseling to help families adjust to new household dynamics. Veterans should not have to fight for this kind of assistance. Haven't they fought enough?
Regardless of whether we agree with the wars in Iraq and Afghanistan, we often thank our military for their service. Thanking a homeless veteran, or one who has waited more than 30 days for medical attention is lip service, if the "thank you" is not accompanied by the assistance so many veterans need.
Memorial Day ought to be a day to commemorate the dead, and improve the ways we treat the living.
Julianne Malveaux is a D.C.-based economist and writer and president emerita of Bennett College for Women.
DISCLAIMER: The beliefs and viewpoints expressed in opinion pieces, letters to the editor, by columnists and/or contributing writers are not necessarily those of OurWeekly.