War On Poverty: Success and failure of America's commitment
Merits of program still debated by liberals and conservatives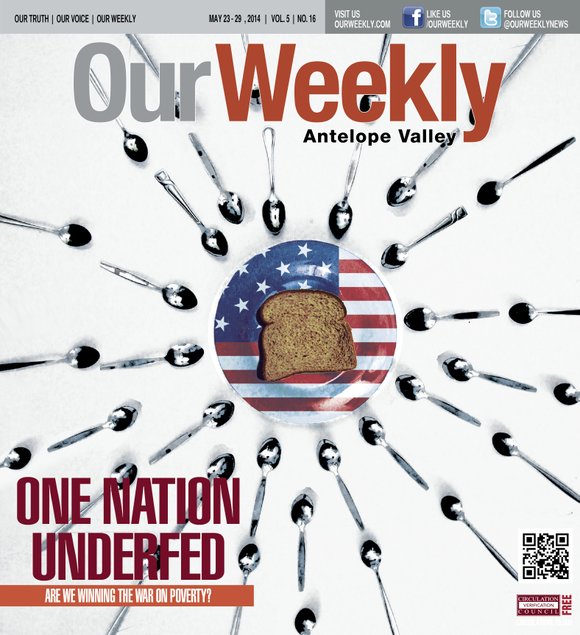 "This administration today here and now declares unconditional war on poverty in America."
--President Lyndon Baines Johnson, 1964 State of the Union Address.
The parking lot was packed as usual by mid-afternoon at the Hubert H. Humphrey Comprehensive Health Center in South Los Angeles. It's been that way practically every day since it opened in 1976 to serve a poor clientele, 50 percent of which, until recently, had no health insurance. The facility is one of the many outgrowths nationwide of the War On Poverty (WOP) launched by President Lyndon Johnson whose above words 50 years ago called on the United States to embark on a noble crusade to lift more people out of poverty and place them on a more secure footing toward the middle class.
Johnson took on this role as a "drum major" for social prosperity when he lauded the national crusade as the best way to "...pursue [poverty] wherever it exists—in city slums and small towns, in sharecropper shacks or migrant-worker camps, in Indian reservations, in the boom towns and in the depressed areas." It was a noble objective. Johnson's Great Society was, in effect, the practical application of domestic policy measures that would have been implemented during President John F. Kennedy's second term in office had he lived.
The War On Poverty called for big spending in a time of big ideas (e.g. civil rights legislation, landing a man on the moon), but somewhere between the Vietnam War, "Reaganomics" and today's rapid financial slide of the middle class, the grandiose plans have come under intense scrutiny from the U.S. Supreme Court to the halls of Congress and some state legislatures who posit that the WOP has been an abject failure. Many of the original outreach programs were eliminated long ago.
In addressing the merits of the WOP, advocates point to the more tangible benefits of assistance such as the 1964 Food Stamp Act and the Child Nutrition Act of 1966. These pieces of legislation directed rapid food assistance to the poor with the results arriving almost immediately: The percentage of low-income children receiving reduced-price lunches at school jumped from six percent in 1969 to 27 percent by the Reagan Administration in 1981 when the program had ultimately reached 10 percent of the U.S. population.
First cut: White seniors
"Title I" was passed in 1965 to provide federal money to schools and districts with a high proportion of poor students. Thus, more of these children had earlier access to school and could start the day with a nutritious meal. The Department of Health, Education and Welfare (Health and Human Services today) offered an extensive federal loan program for college students and as well to foster increased social security payments for impoverished White senior citizens. The WOP succeeded most dramatically for White citizens (65 years and older) whose rate of poverty fell from nearly 50 percent of in 1967 to 20 percent by the early 1980s.
In 1960, 35 percent of older Americans lived below the poverty level; that figure had dropped to just nine percent by 2012. American poverty rates, in general, have fallen by one-third since 1968 and, through 2012, roughly 27 million people have been lifted out of poverty with help from social programs. Head Start, for instance, has resulted in higher high school graduation rates and increased college attendance numbers.