Sixty years after Brown v. Board of Education
How to stop schools from re-segregating
By Beverly Daniel Tatum | 5/22/2014, midnight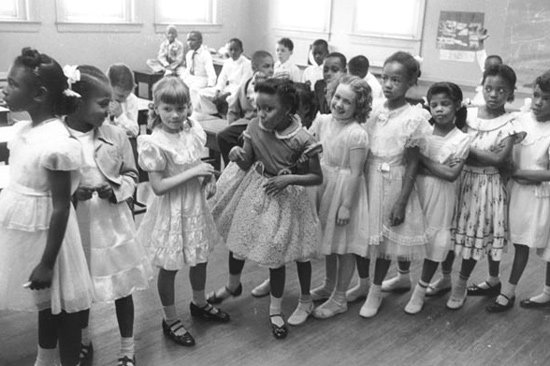 Editor's note: Beverly Daniel Tatum is the president of Spelman College in Atlanta and the author of "Can We Talk About Race?" and "Other Conversations in an Era of School Resegregation." The opinions expressed in this commentary are solely those of the author.
I was born in Tallahassee, Fla., in 1954, the year of the landmark school desegregation case, Brown v. Board of Education.
The struggle for integration has shaped my life from the very beginning.
When my father, an art professor at Florida A&M University, sought to pursue his doctorate in art education at Florida State University, the state of Florida chose to pay his transportation to Penn State rather than open its doors to an African American graduate student.
In 1957, he completed his degree at Penn State, and in 1958 became the first African American professor at Bridgewater State College, now Bridgewater State University, in Massachusetts, where I grew up. My parents were part of the great migration, moving to the North to escape segregation.
They achieved their goal. My three siblings and I attended predominantly White public schools in our small Massachusetts town without protest or high court drama, and graduated well-prepared for the colleges we all attended.
Forty-four years later, in 2002, my husband and I left Massachusetts and returned to the South—initiating our family's reverse migration.
Eventually our sons, and even my parents, moved to Atlanta, too. They returned to a region very different than the one they remembered. Fifty years after the passage of the Civil Rights Act of 1964, their choice of housing and their freedom of movement are unencumbered by race.
But 60 years after racial segregation was outlawed in schools, public education is again segregating along racial lines. And not just in the South, but across the United States.
Schools are more segregated today than in the 1980s, according to a new report released by researchers at UCLA's Civil Rights Project, "Brown at 60: Great Progress, a Long Retreat and Uncertain Future."
This is the result of continued patterns of residential segregation, and a series of Supreme Court decisions that have quietly undermined the implementation of Brown through a shift away from court-ordered busing and other mandated desegregation strategies.
As school districts move back to "neighborhood school" policies, White students will likely have less school contact with people of color than their parents had. Particularly for young White children, interaction with people of color is likely to be a virtual reality rather than an actual one, with media images (often negative ones) most clearly shaping their attitudes and perceived knowledge of communities of color.
For students of color, the return to segregation means the increased likelihood of attending a school with limited resources. Most highly segregated Black and Latino schools have high percentages of poor children. At most highly segregated White schools, middle-class students are in the majority.
The negative educational impact of attending high-poverty schools is well-documented.
Whether a student comes from a poor or middle-income family, academic achievement is likely to decline if the student attends a high-poverty school.