Radical novelist Sam Greenlee dies at 83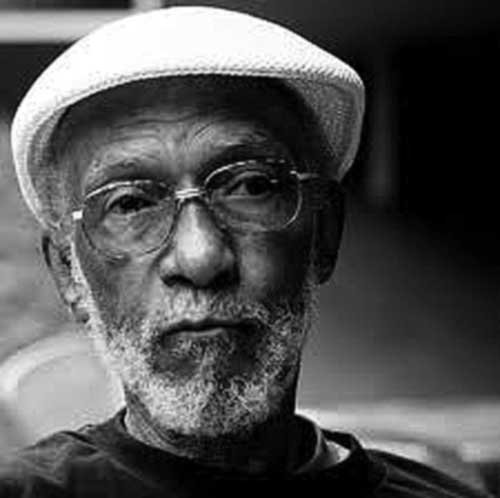 After a triumphant first few weeks of screenings during which it enjoyed healthy box office response among inner-city film goers, "The Spook Who Sat by the Door" was mysteriously removed from distribution, and spent decades of obscurity in which the only available video copies were bootlegs.
Asantewa Olatunji, director of programming with the Pan African Film Festival, recalls first hearing about the film in the 1970's.
"It was quite an underground thing—you couldn't find it anywhere," she remembers. It was the better part of a decade before she had the chance to see what had become an urban legend. The copy she viewed, a VHS bootleg obtained by a friend, was very moving for African Americans who were considered to be "making it" in the White society of that era.
"For me, it was just eye opening—it was the quintessential Black film," she says. "It (the storyline) was a very valid way of responding to the way we were living."
In 2004 actor Tim Reid secured a pristine negative for transcription to DVD, making it available for the masses.
In 2012 this film, which was considered not especially well-made technically, and received lackluster reviews during its release, was named to the National Film Registry of the Library of Congress, a plateau reserved for "culturally, historically, or aesthetically significant films."
In perhaps the ultimate accolade, Greenlee had a chance meeting with Notre Dame star athlete and one of the first FBI agents of color, Aubrey Lewis, during which the pioneering Black "G-Man" revealed that "The Spook Who Sat by the Door" was required reading at the FBI Academy in Quantico, Va.
Subsequent writings did not enjoy the success of this first effort, although Baghdad Blues (1976), based on his experiences during the 1958 Iraqi coup d'état, has enjoyed a resurgence of sorts after the over throw of Saddam Hussein in 2003.
An activist who claimed to have participated in his first "sit-in" at the tender age of 15, Greenlee continued to be outspoken well into his advanced years. After a self-imposed exile in Africa and Spain, he returned to his native Chicago where he spent his remaining years teaching screenwriting at Columbia College, hosted a radio talk show, and held regular poetry recitals.