Johnson stresses cohesion and cooperation as key to a successful LAUSD
5/22/2014, midnight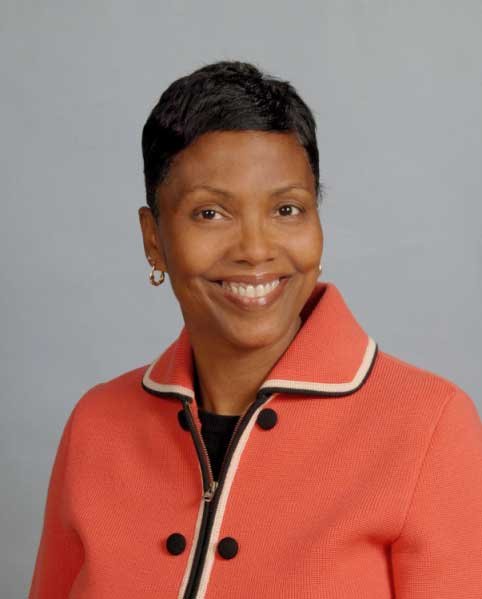 While Rachel C. Johnson may arguably not have the name recognition of other candidates vying for the open District 1 seat, she none-the-less brings an impressive resume to the race. The longest serving member of the school board since unseating Genethia Hudley-Hayes (who, coincidentally is also in the running in this election) in 2003, and its only Black member, Marguerite LaMotte's vacant seat was the source of some minor controversy, as several local officials and Black activists had clamored for an appointed replacement to ensure that the district would be represented before deciding on a special election.
Johnson boasts three decades teaching in the LAUSD elementary system, and presently teaches kindergarten at Purche Avenue Elementary in Gardena, where she also resides with her husband and four children.
"I am also a product of LAUSD, along with my husband and four children," she points out. This tradition has carried over to a third generation.
"My grandchildren are also participants in an LAUSD Early Education program," she continues. "This extensive history and investment in LAUSD, along with my other professional and personal experiences set me apart from the other candidates."
Summing up her background as "…a front line practitioner," Johnson is, in her words, "pretty invested in LAUSD."
Additionally, the UCLA alumnae has served in the Gardena City Council for the past nine years, earned a Masters Degree, and is presently a doctoral candidate at USC.
Johnson believes that segments within the community have come to see charter schools as adversarial. With her background, she contends that she can improve on the implementation of policy via parent/teacher empowerment, and through the adaptation of techniques used in area charter schools, magnet schools, pilot schools, and other successful educational facilities within the neighborhood, so that all can achieve at the same level.
For Johnson, the paramount goals for the school board are learning and achievement, and everything else falls under that umbrella. Her aim is to foster a climate and culture conducive to these goals in a school that has been encumbered by dysfunction and incapacity. She notes that during her time on the five person City Council of her native Gardena, she worked with four separate personalities, and understands the mechanisms of "give and take" necessary to achieve a better sense of collaboration.
"You must be able to be a team member, while still advocating for the needs of your constituents," she notes. "You must be able to foster a sense of collegiality while making sure your district needs are met."
Another possible avenue towards overall improvement would be to encourage administrator autonomy and flexibility, so that they might fashion original programs to stimulate the learning process that best meets the needs of students. She believes in a comprehensive plan to evaluate the teaching faculty, of which tenure is but one viable component.
"Teachers that are struggling in their practice, regardless of the number of years employed, need professional development and support that enables pedagogical improvement."
Another point of contention upon the present LAUSD table of discussion is the recent multi-million dollar purchase of individual Apple iPad tablet computers for the entire student body in all seven districts. Johnson is not one to down play the importance of technology in the educational process, but questions the use of bond funding originally intended for new construction and maintenance of the deteriorating physical infrastructure throughout the district.
A seasoned veteran of both the educational and political apparatus, Johnson is committed to making the most of the opportunity to serve with LAUSD